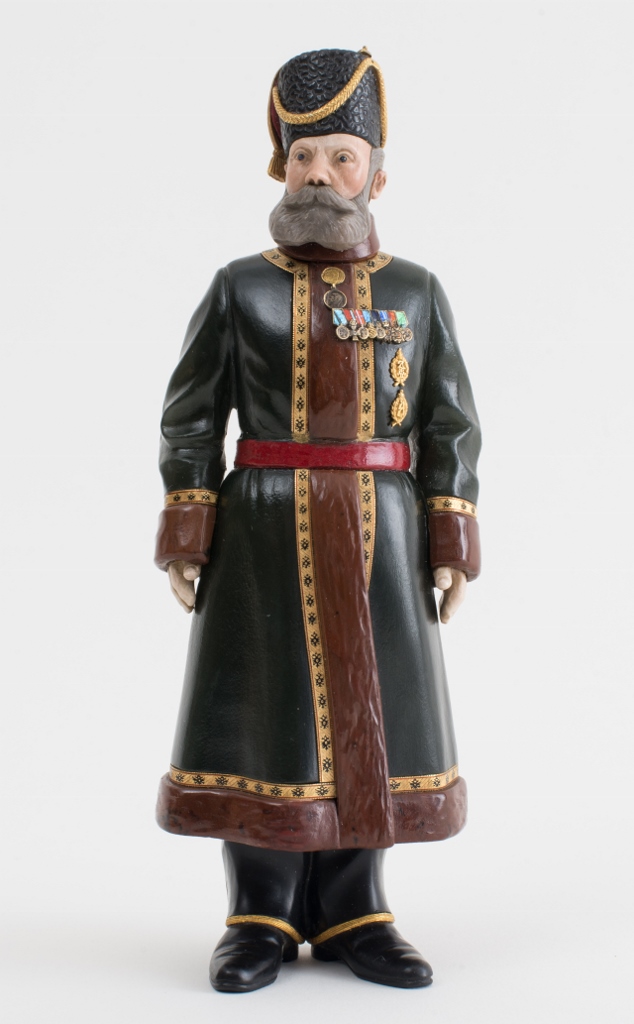 A Fabergé hardstone figure commissioned by the last Emperor of Russia in 1912 and unearthed in a Rhinebeck attic recently set a world-record price at an auction in Hudson Oct. 26.
The rare Imperial treasure soared to record price in 15 minutes during intense bidding in a packed sales room, ultimately going to a $5.2 million phone bid from a London jeweler whose clients include Queen Elizabeth, according to a news release from Stair Galleries, which held the auction.
Fabergé was commissioned by Nicholas II to produce the portrait figure of N.N. Pustynnikov, personal Cossack bodyguard to the Empress Alexandra Feodorovna.
The figure was found in an attic by the executor of an undisclosed Rhinebeck estate, according to the gallery release. It was originally purchased in December 1934 at Hammer Galleries, in New York City, by George Davis, and had been in the same family ever since. Its whereabouts were unknown until two months ago.
The piece was purchased by Wartski, a London-based jeweler who specializes in Russian pieces, most notably Fabergé.
The gallery also noted that the pre-sale auction estimate for the figure was $500,000 to $800,000. The last hardstone figure sold for $1.8 million in 2005, at Sotheby's in New York City.
Facebook Comments