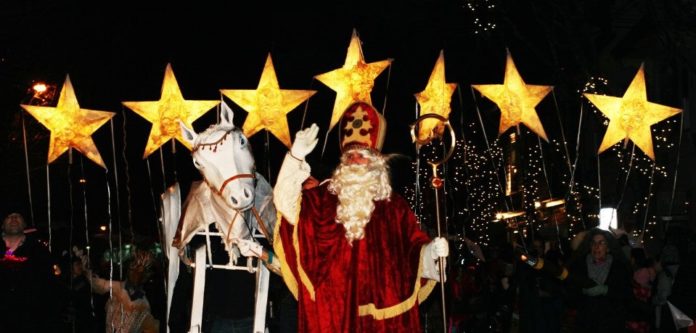 The sixth annual Sinterklaas Celebration in Rhinebeck, offering family fun for all, is set for Saturday, Dec. 7, with local officials outlining the many street changes that the event entails.
According to a news release from Mayor Jim Reardon, "Over the years, this event has grown in popularity and there is a significant increase in the number of people visiting Rhinebeck and the amount of traffic that is generated on this day. People should be aware and plan accordingly."
He added, "There are events taking place throughout the downtown business district throughout the day and our No. 1 priority is to ensure the safety of everyone attending and participating as well as the safety of the businesses and residents."
Parking, he said, is a critical issue. This year, unlike last, the village will not be closing East Market Street for the entire day, because last year local businesses experienced a loss when the parking spots were eliminated.
But parking will be banned on East Market after 3pm, Reardon said, to allow preparations for the Starlight Parade, which begins at 6 pm at the Starr Library on West Market Street and travels east through downtown to the municipal parking lot on East Market Street.
In addition, Route 9 and Route 308 will be closed at 5:30 pm to clear the parade route, and traffic will be detoured.
Also, some village streets will have signs indicating only one side of the street parking, which is being done to make sure emergency vehicles can negotiate those streets if needed.
The Dutchess County Fairgrounds is offering the use of parking lots along Mulberry Street for auxiliary parking and also the Rhinebeck Central School District has offered the use of the parking lots at the high school on North Park Road for overflow parking.
Facebook Comments