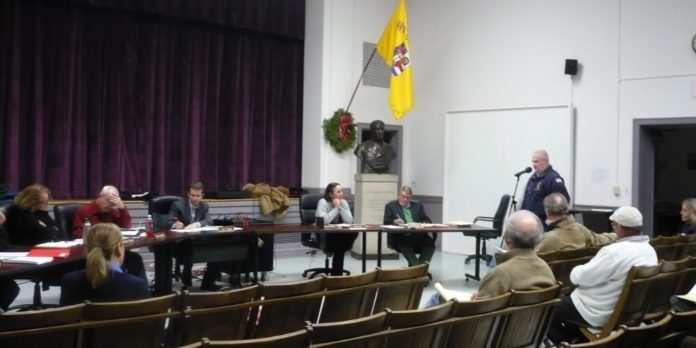 Note: Since print publication, The Observer has learned there will be a public meeting between the Village Board and the Town Board on the fire department contract Dec. 23 at 5:45pm in Village Hall.
A proposed law to reduce the number of assessors for both the town and village of Rhinebeck is facing gathering opposition from village officials and residents.
An ongoing public hearing will be held at the Town Board meeting Dec. 23; it was opened at the board's Nov. 25 meeting and continued at its Dec. 9 meeting.
At both meetings, despite requests by the public, the town board declined to explain the reason for the proposed change, which would replace the three elected assessors with one appointed. The assessors office is a shared service between the two municipalities.
Village Mayor Jim Reardon, village trustees, a current assessor, and residents have all expressed concern changing the position from an elected one to an appointed one removes the voting public's role.
Village officials said they were particularly dismayed because they had not heard about the proposal before the public hearing.
Reardon also expressed concern at the Dec. 9 meeting that the town board had not increased the amount it budgets for the contract with the Rhinebeck Fire Department, which expires Dec. 31.
At a budget workshop Oct. 28, village officials presented a request to the town board to increase their funding for the fire department. According to their study of calls during the last four years, calls from the town comprise 52 percent of fire department activity but the town only funds 40 percent of the budget.
Village officials requested that the town increase their support of the fire department by $43,000 to a total of $187,953.
However, the 2014 adopted town budget committed $162,529 to the shared contract, and town officials told Reardon that they had spoken with their attorney and would seek to negotiate with the village and their attorney. The increase is over 2 percent of the current budget.
Facebook Comments