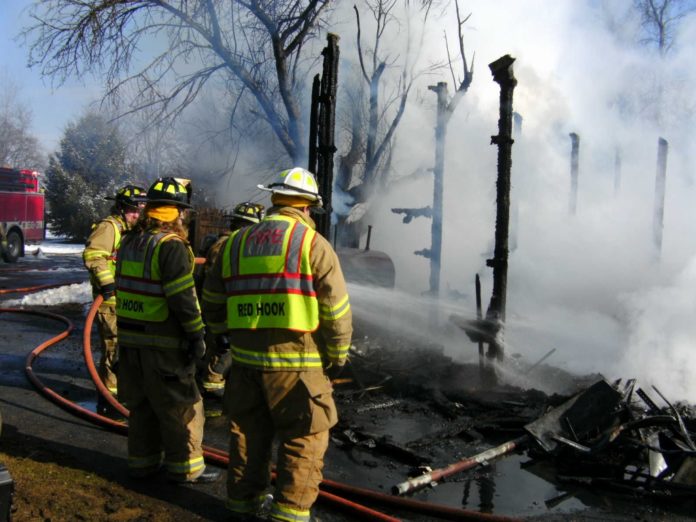 A two-alarm fire leveled a barn in Upper Red Hook Sunday, while firefighters from three departments battled to save the adjacent home.
There were no injuries and the owner of the property was not there at the time.
According to a Rhinebeck Fire Department report, Red Hook Fire Department responded to a fully involved barn fire at 132 Starbarrack Road at 10:48 AM.
"Immediately upon his arrival, Chief Mike Lane requested a second alarm while ordering the first hose stream be placed in operation between the barn, which was fully engulfed with fire, and the adjacent home, which was approximately 25 feet away," the report said.
The barn and all the items stored inside were destroyed. The house was saved.
The second alarm brought Rhinebeck and Tivoli Fire Department tankers to the scene to provide additional water supply. The Hillside Fire Department relocated to the Red Hook firehouse to cover any other calls. Also at the scene were Red Hook police and State Police.
According to the fire report, the fire had apparently had been burning for a period of time in the barn before being discovered by a relative of the owner, James Belliveau, who was checking the home.
The Dutchess County Fire Investigation Unit is investigating the cause. The scene was cleared at 2pm.
Facebook Comments