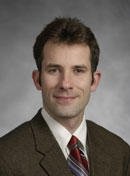 On May 17th voters will head to the polls to vote not just on a budget but to fill two seats on the school board. The PTSA submitted questions to the three candidates: Dawn Morrison, Diana Brooks and Ryan McCann
Diana Brooks has served 4 years on the school board and is seeking a second elected term.
The questions submitted to the candidates were:
Please tell us a little bit about yourself on a personal level.
What motivates you to want to become a board member?
What strategy would you suggest for maintaining an acceptable budget amid shrinking state aid to our district?
What is your vision for education in this community?
Here are the three responses:
Dawn Morrison:
Please tell us a little bit about yourself on a personal level.

Dawn Morrison, School Board Candidate

My name is Dawn Morrison. My husband Rodney and I moved to Red Hook eight years ago from Connecticut with our three children. My husband owns an engineering business which is located in the Chocolate Factory in Red Hook, and I am currently employed by Northern Dutchess Hospital as the Development Associate for the Northern Dutchess Hospital Foundation. We own a home in the village of Red Hook.

I grew up in Connecticut in both a small public school in Ashford, Ct. and then in a large high school in Norwich, Ct. I then went to the University of Connecticut where I received a bachelor's degree in Human Development and Family Relations.

What motivates you to want to become a board member?

My husband and I are both products of public schools both large and small, both rural and urban, and I believe very strongly in a public school education. We have three children – Ross who will be in 10th grade next year; Will, who will be entering the middle school next year; and Alec, who will be going into the 4th grade. When my children were younger and I was a stay-at-home mom, I had the luxury of being in their classrooms a lot and felt very connected to the school. As my children have gotten older and I have returned to the work force full time I have found myself not able to be at the school on a regular basis and for the older kids those opportunities have somewhat diminished. I really wanted to serve in some capacity and to feel connected to the place my children spend the majority of their time and the place that will help shape and nurture who they will become. Given my background in non-profit administration and fund raising it seemed a logical choice and one that I feel I can contribute to in a positive way for the taxpayers, teachers, administration and students.

What strategy would you suggest for maintaining an acceptable budget amid shrinking state aid to our district?

The strategy should always be to provide the best possible education to the children in our district, while also maintaining fiscal responsibility. It is not going to be an easy task and hopefully those cuts will start to stabilize in a year or two. The members of the Board of Education are representatives of the taxpayers, teachers, administration and students and weighing all those opinions will require someone with strategic thinking and someone who can help build consensus when those difficult decisions arise. I feel that that I am capable of all those things, and willing to serve in that capacity for the next three years.

What is your vision for education in this community?

I think we need to prepare ourselves for the fact that state aid may never increase to the levels we have seen in the past. I really think we need to be looking at some of the valuable resources in the community. We have many talented parents, educators, administrators and students who I am sure have many ideas. We need to be able to provide more opportunities for out of the box thinking and to be working hand in hand with the newly formed Red Hook Education Foundation. The Foundation will be in the position to search for sources of money and fund programs that may be in jeopardy as well as new ones, and a lot of those ideas can and will be generated from parents, educators, administrators and students.
Diana Brooks:
Please tell us a little bit about yourself on a personal level.

Diana Brooks, School Board Member and Candidate

First and foremost, I am a very proud mom of two children in Red Hook. My daughter is 17 and is currently a senior. My son is 13 and is in 8th grade. Both children have been involved with the arts, athletics and school leadership opportunities. My husband has coached soccer, is the president of the Red Hook Rec Park Pool and teaches high school science in Pine Plains. We have a very large, neurotic dog that frequently needs reminders that he is not a kid. My family has lived in Red Hook for nearly fifteen years.

I am a pediatric physical therapist that specializes in the care and treatment of infants and toddlers who have special needs. I am the co-owner of Partnership for Education (providing home and community special education and therapy services to children) and Country Acres Child Resource Center (daycare and preschool for children of all abilities). My favorite past-time is being with my family, watching their events and activities, and cheering on their successes. I also greatly enjoy cooking, crafts, Pilates, walking and playing golf.

What motivates you to want to become a board member?

After years of involvement in the school with PTA and PTSA, various committees, volunteering in the classroom and on field trips, work on the nutrition/wellness committee and building/district leadership teams, working on the school board has been a natural progression. I value public education immensely and feel very fortunate to be part of the Red Hook Central School District community. As a current school board member, I have valued the close working relationship with other board members and the administration which in turn has, and will continue, to provide continuity for the district. Continuing my support for the district, the students and school community is of utmost importance to me.

What strategy would you suggest for maintaining an acceptable budget amid shrinking state aid to our district?

Over the last several years, the methods for creating and maintaining an acceptable budget amid shrinking state aid has shifted significantly. All budgetary departments have worked hard to maintain a trim, no waste budget. As a district, we need to continually look closely at maximizing class size, consolidating bus routes when appropriate, minimizing photocopying and using more green methods for communication and maintaining our buildings. As the challenges with shrinking state aide and significant fiscal constraints continue to impact the school and the students, we, as a school community must continue to work together to find alternative means of funding for what the district can offer the students. We should continue to explore and expand upon our relationship with Bard, The Red Hook Education Foundation, and other community based programs and groups.

What is your vision for education in this community?

My vision for education within our community is one of continued excellence with exemplary opportunities for our students with academics, arts and athletics, as well as community involvement. I think it is always important continually look toward the future so that our students are prepared for college programs, trade schools, the work force, and are prepared to be contributing members of their community. The expectations of post-high school education and career opportunities are continually changing and we, as a community, need to keep up with those changes.
Ryan McCann:
Ryan McCann, School Board Candidate

I graduated from Red Hook in 1993, and went on to earn a bachelors degree in mathematics from Boston College in 1997. After spending about nine years in a financial services practice, I earned a Masters of Arts in Teaching from Bard College. Currently, I am a math professor at Dutchess Community College and the Bard Prison Initiative, teaching in maximum security facilities.

In the Red Hook community, I have served as president of the Red Hook Area Chamber of Commerce and the Northern Dutchess chapter of Business Network International. Also, I had been appointed in the past to serve on the Red Hook Town land use planning group and the economic development committee.

This year I began volunteering a few hours a week after school to work with Red Hook High students in the library with their math coursework. One of my old teachers, who had taught my Participation in Government Class, has been urging me to participate in government, specifically on the school board. In his words, he thought I could be "level-headed." The principal and several others also encouraged me to submit a nomination petition.

I place high value on the education that Red Hook provided me and would be happy to serve the district in return. Our community has long maintained an excellent reputation in the region for both academic success and community involvement.

Obviously, the situation with the New York state government will have a marked impact on the budgetary process. The school board has a responsibility to provide a quality education, but must bear in mind the burden that places on the community. Many people who have lived in Red Hook their whole lives worry that the escalating property taxes will drive them out of the town that they love.

Those tightening the fiscal budget must also keep in mind that quality education comes foremost from quality teachers in our classrooms. We must negotiate a contract that attracts and retains the type of teachers that want to serve in a community like Red Hook.

Should anyone have any questions, comments or concerns, please feel free to contact me at rpmccann@yahoo.com or 845-518-3839.
The budget and school board vote is on May 17th at the Mill Road Elementary School.
Facebook Comments