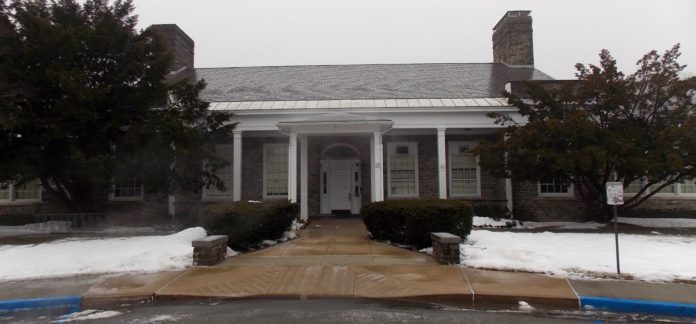 Since 1939, students entered the front door of Hyde Park Elementary School to learn their ABCs and multiplication tables — and probably some lessons about life.
One thing they may not have learned is that very few things are permanent: Today, 75 years later, Hyde Park Elementary is closed, and there's now a sign saying, "For Lease."
While the closing of an elementary school in the center of the Hyde Park community was not an easy choice, school district officials felt it was necessary as enrollments continue to fall in the local school system. There are four other elementary schools in town — Netherwood, North Park, Violet Avenue and Ralph R. Smith — along with the middle school and high school.
In 2006, there were 4,464 students enrolled in all the schools, from kindergarten through grade 12. By 2013, the number had decreased to 3,750. Over the past 10 years, the total decline in enrollment has reached 800.
Superintendent of Schools Dr. Greer Fisher Rychcik told the Observer, "It is very stressful, but it is a reality and not a problem just in Hyde Park. Arlington, Marlboro, and Kingston have closed a school, or are contemplating closing one as enrollments fall."
Rychcik also said that the school board is watching the enrollment numbers with an eye to possibly closing another school.
"The Board of Education has opened consideration of another local closing based on our projections over the next several years, which indicate the decline will continue over a five-year period as we see numbers going down by approximately 100 per year," she said.
Rychcik indicated that a study on enrollment and discussion about facilities will be highlighted during the 2016-2017 school year, because an enrollment drop of 200 students by then would be cause for concern.
The Hyde Park school district officials are using results of a study conducted by Educorps, an arm of the New York State Council of School Superintendents, to collect their thoughts on declining enrollments and make determinations on facilities.
Meanwhile, the Hyde Park Elementary School, although shut, is being leased out, which at least brings some positive benefits.
Among the benefits are: use of the facility deters deterioration of the building on Route 9 while bringing in income for the district, which allows for some revenue to help control local school taxes.
The school building is currently being used by a variety of organizations on short-term leases or agreements to provide services
They include: the New York Theatre Organ Society, Bright Days Day Care, the Hyde Park Town Recreational Department's senior citizen exercise programs, and Cognitive Cuisine. The day care service is available on days when school is not in session and during conference days for children of working parents, or parents in need of the service. Cognitive Cuisine supplies meals for nursery school programs. And the Organ Society maintains organs in both FDR high school and Haviland Middle School, provides professionals who play for public functions, leads workshops for students, all to the tune of up to $10,000, according to the society.
The sign erected on the Elementary School property indicates that the lease could be for an area from 600 sq. ft. to 38,000 square feet.
"We would love to be able to lease to one client," said Rychcik, "but that will depend on the economic climate in the near future."
"It hasn't been easy," she added, "and we wish it were unnecessary, but it is a reality of current times in Dutchess County and across the state."
Update: This story has been updated to correct the names of two of the lessees, Cognitive Cuisine, which was incorrectly referred to in the Jan. 29 issue as Cognitive Catering and the New York Theatre Organ Society, which was incorrectly referred to in the Jan. 29 issue as the New York State Theater Organ Society.
Facebook Comments