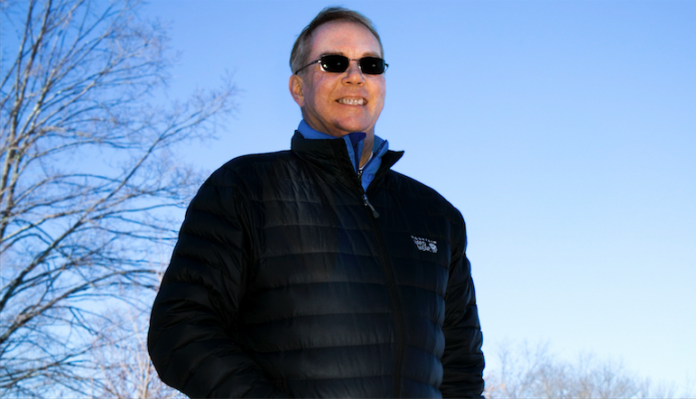 The village of Rhinebeck's outspoken mayor of the last five years, Jim Reardon, is resigning at the end of this week to take a job with the National Rifle Association.
Reardon, 60, announced his departure in a news release Jan. 20, and said he would leave effective midnight on Jan. 31.
The mayor, a Republican who was elected to a third term unopposed last year, said his new job will be Field Representative for the NRA's Area 3, which encompasses five northeast states, and will involve working for the NRA Foundation, the nonprofit arm of the organization, on fund-raising events with volunteer committees.
Reardon told the Observer that he plans to remain in Rhinebeck and that he is proud of what he accomplished while in office.
"There are numerous projects that we have accomplished and as far as legacy, that is up to the public to determine. My hope is that they will say I made a difference," he noted.
In his news release, Reardon also credited others for helping him make an impact.
"There are so many individuals that I have worked with to try and preserve and improve the quality of life we have here in Rhinebeck… You all know who you are. From the bottom of my heart, I say thank you," he said.
Reaction to his departure from his colleagues in local government clearly showed that Reardon's dedication will be missed.
Trustee Heinz Sauer recalled that the first time he encountered Reardon was when Sauer's neighborhood experienced a major flooding problem. He remembers that Reardon, who was deputy mayor at the time, had advocated for better drainage in the area, and when the pump that was removing excess water ran out of fuel in the middle of the night, Reardon showed up to fill it.
"I thought, 'This man is for real,'" Sauer told the Observer.
Reardon appointed Sauer, a Democrat, to the board in August 2012 to fill the vacancy left when Deputy Mayor Wayne Rifenburgh moved out of the village. Sauer was then elected to finish Rifenburgh's term in March 2013.
"He is a very forceful man and a good leader. We didn't always see eye to eye…but I respected him," Sauer said.
Fellow Trustee Brant Neuneker, also a Democrat, had a similar recollection.
"I ran into Jim at the American Legion Park before a storm once; this was after the village board had installed new valves to regulate the flow at the dam. He had awakened in the middle of the night, worried, and the next morning went to the dam to adjust the valves to raise the lake level," he said.
He added, "Jim's service to the Village of Rhinebeck can be an example for the rest of us. We can ask ourselves how we can give more to our community and check self-interested pursuits to do more for the common good."
Trustee Heath Tortarella, who was appointed by Reardon in 2012 to fill Terry Gipson's seat when he became State Senator, told the Observer, "Jim Reardon has been a stable presence in the mayor's office and his dedication to this community is evident to everyone that has worked with him. I have enjoyed serving with him and thank him for the leadership that he has provided to the residents of this village."
And Trustee Howie Traudt called Reardon "a very effective leader" who oversaw many projects, including the new police station, new crosswalks, new valves at the bottom of the dam at Crystal Lake for flood control, and sidewalk improvements.
"He was very conscientious about how these projects were accomplished and completed," Traudt said, adding, "[He] fostered a team environment not only on the village board, but also with the various organizations throughout the village."
Before serving as mayor, Reardon was on the village's board of trustees for two years. Throughout his tenure, he was never afraid to take on hot-button issues in the village.
Most recently, he has spearheaded both the creation of an events code, to control large gatherings that take place in the village, and an overhaul of the zoning for the Dutchess County Fairgrounds. He was also quick to speak up on issues he felt affected its residents: last summer, he ordered a crackdown on illegal sidewalk signs and other pedestrian obstructions.
Gipson released a statement saying, "I've had a long and constructive relationship with Jim from my service as a Rhinebeck Village Trustee and State Senator. I wish him the best in his new endeavor and thank him for his public service."
Rhinebeck Town Supervisor Elizabeth Spinzia, also a Democrat, agreed. "I recognize all the hard work that Jim has put in on behalf of the village and thank him very much for his service. I hope he will be able find a way to stay involved in local government," she said.
Reardon acknowledged that the timing of his departure is not ideal, coming at the beginning of the village's budget process. It will also make the appointment of a successor a bit tricky.
Village elections are March 18. Because Reardon was re-elected last year, the village board has to appoint an interim mayor to take over effective Feb. 1 until the end of the village's business year, March 31.
After March 31, the board, which may include new members depending on the election outcome, must then appoint a mayor, or reappoint the interim one, to serve for the 2014-15 business year. Then the seat will be up in the next general election in March 2015.
In his statement, Reardon, a member of the Neighbors' Gun Club in Rhinebeck, explained his decision to move on.
"Since closing my business, E. A. Coon Florist, in 2009, I have been looking for a career opportunity. I made a conscious decision that I would pursue opportunities in an area that I am most passionate about, that being the outdoors, in particular as it relates to hunting and the shooting sports," he said.
"I am honored to be offered this opportunity," he added. "There are only around 50 of these positions in the United States and it is my privilege to serve in this capacity and give back to a sport I am very passionate about."
Facebook Comments