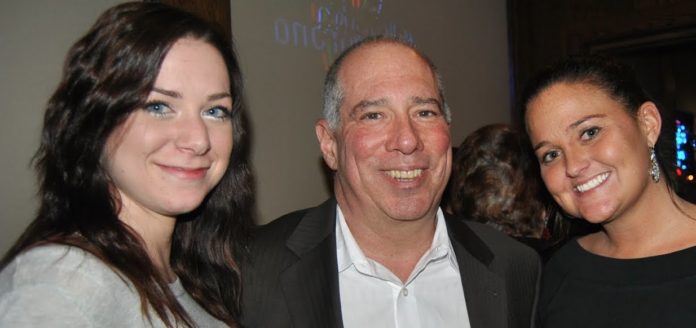 Anderson Center for Autism just celebrated its 90th anniversary with a community-wide kick-off birthday bash at Darby O'Gills in Hyde Park.
More than 120 staff, trustees, family and community members attended the Jan. 24 event, which commemorated the Staatsburg-based nonprofit's long history of achievements and progress made in the community, according to a news release.
State Sen. Terry Gipson was on hand to mark the occasion with a State of New York Legislative Resolution, Senate No. 2978. Dutchess County Comptroller Jim Coughlan and Chairman of the Dutchess County Legislature Robert Rolison also joined the celebration.
The autism treatment and care center's mission, in the face of a growingly pervasive disorder that affects 1 in 88 of children in the United States, is, according to the news release, "to ensure that as related needs arise in the community and beyond, they will be there to face it as experts in the field."
At the celebration, Executive Director Neil Pollack shared his sentiments on the agency's work: "The past 13 years [as Executive Director] have been a wonderful and explosive burst of energy as we resurrected the rich history created by Dr. Anderson from 1924, using his principles as our foundation for the 21st century evidence-based programs we now provide. Becoming a benchmark agency was a tall order, and we have every belief and plan imaginable to make certain Anderson Center remains our nation's go-to agency for services for families addressing autism spectrum disorders."
Director of Agency Affairs Eliza Bozenski, added "At Anderson, we are on a mission to broaden awareness, as well as to create opportunities that enhance the quality of life for the individuals we serve. This happens everyday through program opportunities, community involvement and businesses opening their doors to us in instances like this."
She added, "I have to thank Darby O'Gills for their support in this event, which is really a kick-off celebration of all the work that has happened over the last 90 years, and also to celebrate Anderson's commitment to the next 90 years of continued response to need."
The center officials also thanked annual sponsor M&T Bank for its generosity and continued support, as well as those who attended the event, according to Development Associate Kelly Dooley.
The center hopes to raise $900,000 to continue to aid more than 300 individuals it now serves. In addition, largely because of 2013's Autism Insurance Law, requiring regulated health insurance plans to cover "medically necessary" services for the diagnosis and treatment of autism spectrum disorders (ASD) for both adults and children, the Anderson Center Clinic opened late last year.
Its aim is to provide expanded comprehensive services at the center and within the community, including screening and diagnosis, Applied Behavior Analysis (ABA), physical, speech and occupational therapies, as well as psychological and psychiatric support.
Facebook Comments