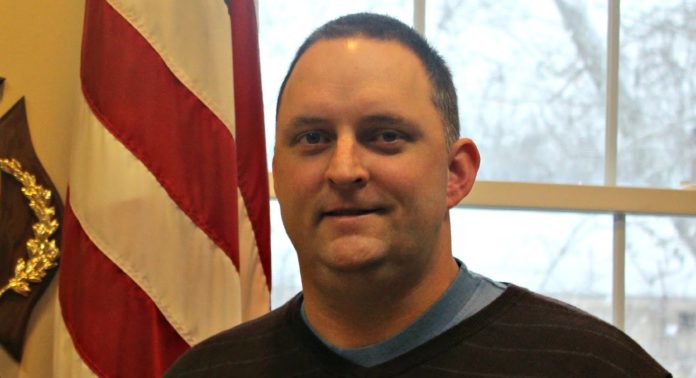 Village trustee and Rhinebeck native Heath Tortarella is the new interim mayor of Rhinebeck village.
By unanimous vote at a special meeting Feb. 3, the village board of trustees appointed him to take the seat left vacant when mayor Jim Reardon resigned in the middle of his third term Jan. 31.
Tortarella, who is not registered with any political party, will serve until March 31, after which the village board can either reappoint him or name someone else to start April 1 and serve out the rest of Reardon's term until March 2015.
Tortarella was born and raised in Rhinebeck and joined the board after he won a special election last March, running unopposed for the seat left vacant when Terry Gipson was elected State Senator.
The mayor, who will be 40 in April, attended the University of Scranton and holds a master's degree in physical therapy. He works locally in a hybrid sales/clinical position for a medical technology company that specializes in wound care primarily in nursing homes. Tortarella is also a major in the US Army Reserve and spends approximately one weekend a month in uniform as part of his Reserve duties.
He and his family lived in both Clinton Corners and Syracuse for a number of years before returning to their hometown two years ago.
Rhinebeck has always felt like "home," Tortarella told the Observer after his appointment. "When we came back, I just decided I wanted to give back to the community and get involved, and I started coming around to these village meetings and seeing what it was all about — and here I am."
Tortarella and his wife Jan, a dietitian, have six-year-old twins, and his parents also still live in the village.
"It's a wonderful community filled with nice people, it's a great safe place to raise a family, that was one of our key decisions, now that we do have a family…[T]he schools are great and everything about it aesthetically,…the feel of it when you're here, it's just nice," he said.
The new mayor said one of his first priorities would be to fill two village hall vacancies: The building inspector position, which recently became vacant, and the village clerk and treasurer position, which was held by Lisa Biscardi, who left for another job on Feb. 7.
At its Feb. 3 meeting, the board also appointed zoning enforcement officer John Fenton as the interim building inspector, deputy clerk Pat Coon as interim village clerk, and current village employee Krissy Denu was appointed interim treasurer until each position could be filled on a permanent basis.
Tortarella said budget season will be his main focus over the next six weeks, and noted that the board is just getting started now and will deliver a tentative budget by March 20.
Tortarella is actually running, unopposed, for re-election to his seat on the village board in the March 18 election. Although he is an independent, his name will appear on the Democratic party line only since the Republican party did not hold a caucus this year.
Tortarella told the Observer that he hopes he will be re-appointed by the board to retain the mayor's seat after next month's election.
"Barring unforeseen events, I would seek to continue for the rest of the year until the next election, next March," he said.
Facebook Comments