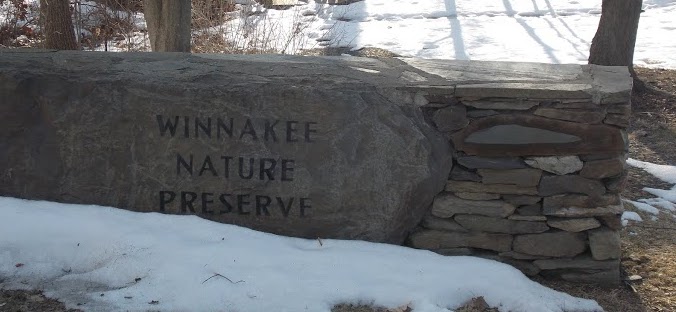 Now that spring has officially arrived, it's time to break away from that "cabin fever" and commence outdoor activity that will get you back into shape after this LONG winter of isolation.
The Observer has developed a list of the 10 Best Places to Walk in Hyde Park for Exercise.
They are:
1. Vanderbilt Mansion — the walks on the grounds offer great views, level plain, lots of company.
2. Eleanor Roosevelt National Historic Site, home of her Val-Kill cottage — there's a level two-mile hike from the parking lot to Route 9G and back, swans in the stream, great views.
3. Staatsburgh State Historic Site, formerly called Mills Mansion — the grounds have fantastic views of the river, trails along the Hudson River, there's a large incline on the roadway but it's closed to traffic, and you'll find lots of company and places to rest along the way.
4. Home of Franklin D. Roosevelt National Historic Site grounds — historic tone, level plain until you head toward the river, great views and plenty of tourists in season.
5. Neighborhood roads — watch out for traffic because sidewalks are often missing, but you get to see your neighbors as you pass by and they will know that you survived the big storms!
6. FDR High School track — coming soon, a soft, circular track, which will be easy on the feet; once it is opened, hopefully in the spring after things thaw, you can expect a good deal of local company.
7. Mills Norrie State Park — pick an area and go for it, it's flat for the most part; down by the docks, you can walk among the fleet of boats, stop along the river, or go into the wooded area and enjoy Mother Nature at her best!
8. Roosevelt Farm Lane Trail — this 1.8 mile trail between Route 9 and 9G connects the FDR estate and Val-Kill, watch for bicycle traffic in spots, cross several brooks, well laid out and stimulating. Part of a 14-mile town-wide trail system, see http://www.hydeparkny.us/Recreation/Trails/ for maps and info.
9. Winnakee Nature Preserve — to start this 1.3 mile round trip you can start near the Red Cap dry cleaners on Route 9, park behind the florist, and head into the wooded area. Can be an interesting journey in a guarded area that is well marked.
10. In your sleep — not the best if you have stairways and lots of furniture in the house, but sleepwalking will at least get your legs going, and hopefully, if there is a door nearby, you might find your way out into the moonlight. Thought we would throw this one in because we hear a lot about it in the aging process.
Whatever venue you choose, get those legs moving and brush off the cobwebs on the way to better health. The entrance to all of the trails and sites mentioned is free for walkers. Baby strollers would not be a problem, except at the FDR estate if you plan to walk through the wooded areas; that may be true at Norrie Point also. But do bring the toddlers along for the experience and make any trek a family outing.
Facebook Comments