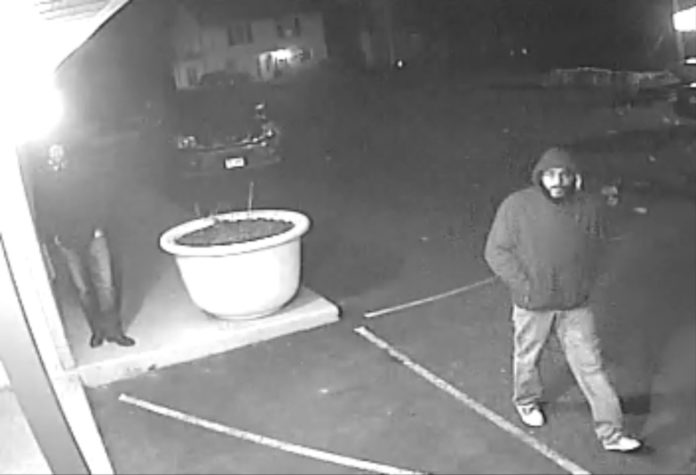 The New York State Police are seeking the public's assistance in identifying two men wanted in connection with an armed robbery March 24 at the Pleasant Valley Motel, at 1672 Main Street, Pleasant Valley.
According to a state police report, two masked men, one with a handgun, entered a motel room at 11:53pm and demanded money from the occupants.
The report said police were looking for a light-skinned black male with a beard, wearing glasses and a hooded sweatshirt and a medium-toned black or Hispanic male, wearing a hooded sweatshirt. The suspects fled on foot and were last seen westbound on State Route 44.
Anyone with information about the robbery can contact the New York State Police Poughkeepsie Barracks at (845) 677-7300, and can remain anonymous.
Facebook Comments