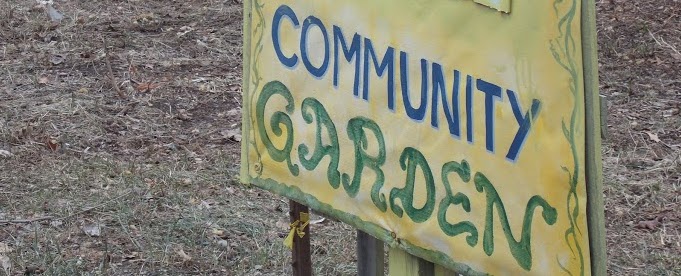 First, there were marathons, then walkathons, and now there's a shed-a-thon.
What is a shed-a-thon? It is the brainstorm of Hyde Park Community Garden Committee Chair Debbie Belding and FDR High architecture teacher Doug Egerton, who collaborated on the idea to enhance the Community Garden.
The garden, on the site of the former baseball field at St. James Episcopal Church on Route 9, has proven to be a major asset to residents and community service organizations in Hyde Park since its origination in 2012. Some of the vegetables and produce are donated to the Food Pantry and Hyde Park Meals on Wheels, while other segments of the garden are rented out annually to local residents for growing their own produce.
"We came up with the idea thanks to community activist Allelu Kurten, now 84 years of age," said Belding, "who was the originator of the concept, and for whom the portion of the garden designated for Food Pantry and Meals on Wheels is named." The remainder of the garden is shared by 20-22 families and a few local organizations, including the Anderson School and the Culinary Institute of America.
One of the early problems for the local gardeners has been storage space for the garden equipment and supplies. That's where the shed-a-thon comes in.
Eighteen junior and senior students in Egerton's class at FDR will solve the problem when they complete construction of a 10-by-12 foot storage shed this spring, just in time for the upcoming growing season.
"This year, I wanted to have my architecture students do more than drawings, hoping to give them a complete construction assignment," said Egerton, "and this project for the community provides that opportunity."
The students are currently preparing models of a storage shed and as soon as all the winter snow disappears, they will begin construction right outside Egerton's classroom.
Belding's committee estimated that the total cost of the shed materials would be $2,000. "With limited funds, we hope to cover our costs with donations from school staff and the local community," she said, indicating that "my vision is to get more and more residents, young and old, involved in the Community Garden."
In addition to Debbie Belding, the local Garden Committee consists of her husband, Doug, Dr. Joe Calabro, and Gerry Kelly. The success of the garden project over the past two years has been bolstered by donations from Adams Fairacres Farms, Williams Lumber, Mike Athanas of Athanas Farms, Boy Scout Troop 80 and others.
"We can use help to enhance our operations and the cost of the shed," said Belding.
"My students are anxious to get started on the real thing," said Egerton last week, looking at a pile of snow outside his first floor classroom.
Mother Nature has added her contribution to the shed-a-thon recently by sending some 60-degree days, so construction can get underway.
Donations for the shed project can be sent to St. James Church, 4526 Albany Post Road, Hyde Park, 12538, attention: Debbie Belding.
And garden plots are still available at $40 per full plot, $25 for half a plot, and $15 for a quarter segment. The entire garden covers an 80-by-160 foot rectangular area, with a 25-by-25 foot section for a Children's Garden.
Facebook Comments