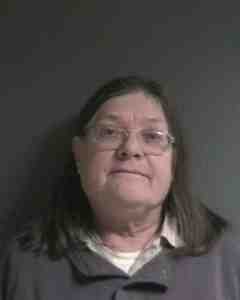 The Red Hook woman arrested in the hit-and-run deaths of two Bard College students in Tivoli was indicted by a Dutchess County grand jury Friday on 17 felony counts.

, 63, was indicted on multiple counts of aggravated vehicular homicide, vehicular manslaughter, second-degree manslaughter and leaving the scene of an incident, along with two counts of driving while intoxicated for the Jan. 31 late-night incident on Route 9G.
In announcing the indictments, Dutchess County District Attorney William Grady said in a news release, "The most serious counts in the indictment accuse the defendant of operating her vehicle in a reckless manner with blood-alcohol content of 0.23 [percent], which is almost three times the legal limit, and caused the deaths of Sarah McCausland and Evelina Brown."
If

is convicted on all counts, Grady said, "she faces a maximum state prison sentence of 32 years."

is currently out on bail after posting a $50,000 bond at her initial arraignment Feb. 4 in Village of Tivoli Court. The date for her new arraignment on the 17 felony counts has not been set.
According to police reports, a group of Bard students had been walking south on Route 9G at 11:50 pm when they were struck by a southbound car near the Tivoli intersection. McCausland and Brown died at the scene; a third student was injured. The driver, who is alleged to be Boeck, fled and was picked up a short time later.

was initially charged in Tivoli with felony DWI because she had been convicted of driving while intoxicated Feb. 1, 2006 in Red Hook. For that, she paid a $500 fine, according to the DA's news release.
The case will be prosecuted by Special Investigations Bureau Chief Edward Whitesell and Senior Assistant District Attorney Kevin Irwin.

is being represented by Moshe Horn of New York City.
Facebook Comments