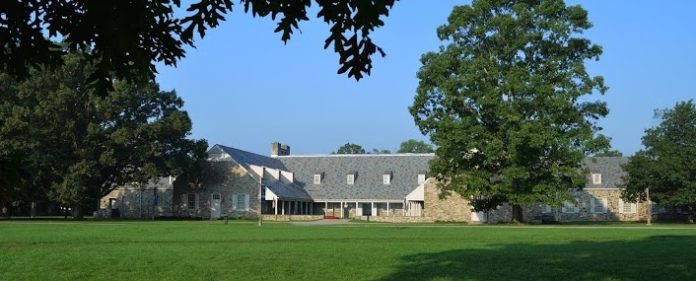 The FDR Presidential Home and Library will be hosting four days of events to mark Memorial Day this year, highlighted by a return of the World War II encampment on the lawn.
The events kick off with the 11th annual USO show on Fri., May 23, at 7pm in the Henry A. Wallace Center. Patterned after the WWII-era shows that entertained American troops serving around the globe, this year's two-hour performance features live Big Band music from the 1930s and 40s, comedy and juggling, and historic newsreels. There is a $5 per person suggested donation; seating is first-come, first-served.
On Sat., May 24 and Sun., May 25, the Roosevelt Library will present a weekend of historic military displays and a WWII encampment on the front lawn. For the last two years — while the library was being renovated — the military exhibits were displayed indoors. This year, dozens of reenactors in battle dress will share their love of history, alongside displays of military vehicles and uniforms, prop weapons, and insignia from 1917 to present day.
On Memorial Day Monday, May 26, the National Park Service will host a graveside service at 1:30pm in the Rose Garden. Kathleen Durham, Executive Director of the Eleanor Roosevelt Leadership Center at Val-Kill, will be the guest speaker. Various community organizations, including the Town of Hyde Park, the Hyde Park Chamber of Commerce, American Legion Post 1303, American Legion Post 1466, the Eleanor Roosevelt Center at Val-Kill, the FDR Presidential Library, the National Park Service, the Roosevelt-Vanderbilt Historical Association and the March of Dimes, will present wreaths in honor of President Roosevelt.
Admission is free to the encampment and the memorial service. Regular admission will be charged for the Presidential Library and National Park Service Historic Sites.
Facebook Comments