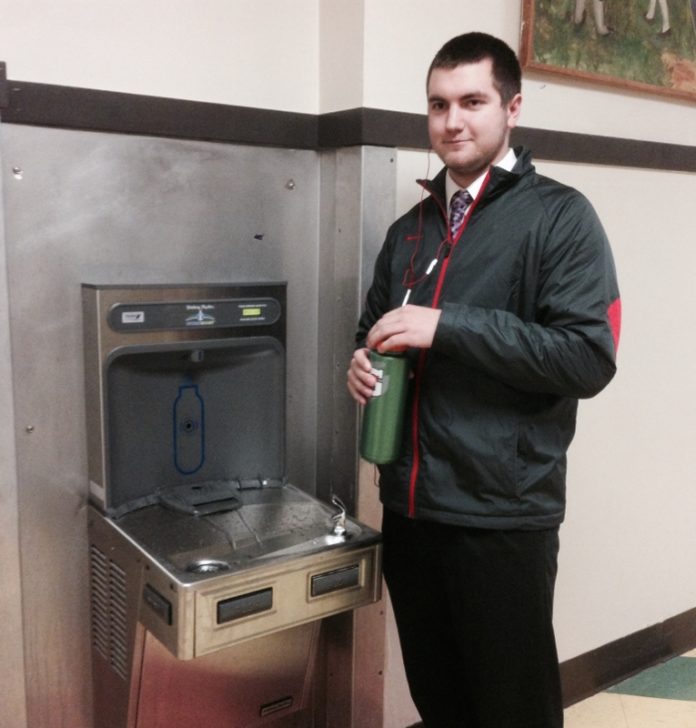 Outside almost every gym in America sits a water fountain that has remained largely unchanged since its invention.
But the Rhinebeck Central School District is hoping to change all that.
A fountain outside the Bulkeley Middle School gym aims to fill reusable water bottles, rather than quench the thirst for a few gulps.
The "Hydroboost" is an in-wall filling station that the district hopes will present itself as "an alternative to buying plastic bottles" according to Superintendent Joe Phelan.
"We had discussed earlier in the year to reduce the district's carbon footprint and provide kids with a healthier drinking source," said Phelan.
The station, which cost approximately $600 and provides a "pretty vigorous downward stream" is part of a test run, Phelan added.
So far the fountain, installed late last fall, has been well received by students and staff members, and district officials are considering adding others to locations around Bulkeley, as well as Rhinebeck High School and Chancellor Livingston Elementary School.
The "Hydroboost" also keeps a counter of how many plastic bottles have been saved after filling. Within the first two weeks of its debut, the station counter showed it had saved 680 bottles.
Facebook Comments