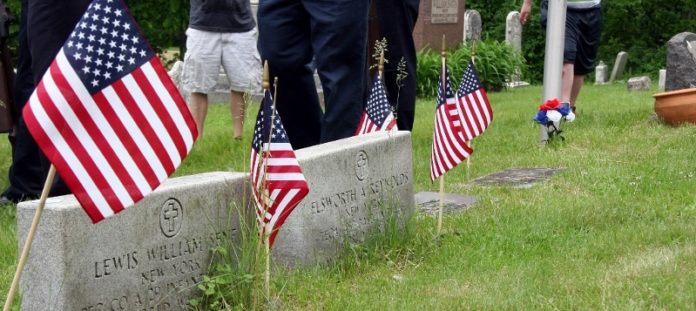 About a dozen veterans and their families gathered with other Tivoli residents on Monday morning within sight of the Red Church on Route 9G to memorialize the great sacrifice of soldiers from the Civil War onward.
Fifty people, including former Tivoli Mayor Herbert Mead, attended the short, poignant ceremony on the grounds of the Old Red Church cemetery.
During the event, Mayor Bryan Cranna spoke briefly about Memorial Day and the village's work to create and maintain Monument Hill on Broadway east of Tivoli.
"May God bless those who fell and may he continue to bless us with his grace. And may his army of angels sit at his side knowing that those below remember what they did for us," Cranna said.
Following the traditional 21-gun salute and a bugler playing Taps, the 40 or so in attendance were invited back to the American Legion post for hot dogs and soda.
For photos of the event, go to our Facebook page:
Facebook Comments