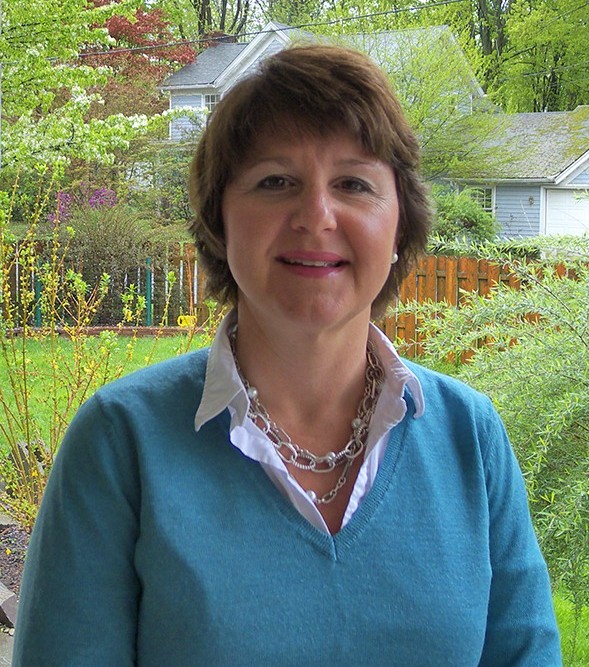 Dawn Morrison invited me to her husband's office to speak with her about the upcoming election.
The candidates were also sent a questionnaire by the PTSA. Dawn's response is included below:
Please tell us a little bit about yourself on a personal level.
My name is Dawn Morrison. My husband Rodney and I moved to Red Hook eight years ago from Connecticut with our three children. My husband owns an engineering business which is located in the Chocolate Factory in Red Hook, and I am currently employed by Northern Dutchess Hospital as the Development Associate for the Northern Dutchess Hospital Foundation. We own a home in the village of Red Hook.
I grew up in Connecticut in both a small public school in Ashford, Ct. and then in a large high school in Norwich, Ct. I then went to the University of Connecticut where I received a bachelor's degree in Human Development and Family Relations.
What motivates you to want to become a board member?
My husband and I are both products of public schools both large and small, both rural and urban, and I believe very strongly in a public school education. We have three children – Ross who will be in 10th grade next year; Will, who will be entering the middle school next year; and Alec, who will be going into the 4th grade. When my children were younger and I was a stay-at-home mom, I had the luxury of being in their classrooms a lot and felt very connected to the school. As my children have gotten older and I have returned to the work force full time I have found myself not able to be at the school on a regular basis and for the older kids those opportunities have somewhat diminished. I really wanted to serve in some capacity and to feel connected to the place my children spend the majority of their time and the place that will help shape and nurture who they will become. Given my background in non-profit administration and fund raising it seemed a logical choice and one that I feel I can contribute to in a positive way for the taxpayers, teachers, administration and students.
What strategy would you suggest for maintaining an acceptable budget amid shrinking state aid to our district?
The strategy should always be to provide the best possible education to the children in our district, while also maintaining fiscal responsibility. It is not going to be an easy task and hopefully those cuts will start to stabilize in a year or two. The members of the Board of Education are representatives of the taxpayers, teachers, administration and students and weighing all those opinions will require someone with strategic thinking and someone who can help build consensus when those difficult decisions arise. I feel that that I am capable of all those things, and willing to serve in that capacity for the next three years.
What is your vision for education in this community?
I think we need to prepare ourselves for the fact that state aid may never increase to the levels we have seen in the past. I really think we need to be looking at some of the valuable resources in the community. We have many talented parents, educators, administrators and students who I am sure have many ideas. We need to be able to provide more opportunities for out of the box thinking and to be working hand in hand with the newly formed Red Hook Education Foundation. The Foundation will be in the position to search for sources of money and fund programs that may be in jeopardy as well as new ones, and a lot of those ideas can and will be generated from parents, educators, administrators and students.
Facebook Comments