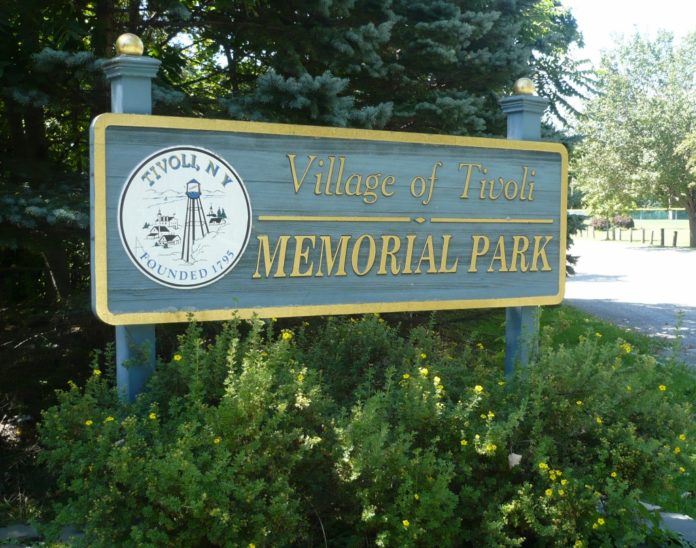 Bard College has offered Tivoli a skate ramp, and the village has accepted.
The ramp, which the college deconstructed last summer over insurance concerns, is now under review by the village planning board, and a public hearing has been set for June 23.
The offer came to Village Trustee Robin Bruno last fall after a discussion with Bard student Matt Dalrymple, head of the college skate club, and Director of Bard Buildings and Grounds Gerard Nesel.
With safety in mind, insurance matters were one of the first issues the Tivoli board members considered before they unanimously agreed to accept the donation at their November meeting.
The half pipe was built by Bard students — with college funding — on campus in the summer of 2011, with the $5,000 construction cost provided by student activities funds from the college. It was then deconstructed at the college's request last summer over a liability issue, and Vice President for Administration Jim Brudvig decided that the risk was not one worth taking any longer.
After village attorney Christine Chale expressed concerns about liability at a December village board meeting, the village added an insurance clause to cover it.
"There will be a slight increase in insurance," Tivoli Mayor Bryan Cranna said, estimating about $300 a year for the policy, "so that isn't anything major. It will be built into the budget."
Funding from the village, Cranna said, will ensure that the ramp is installed safely, and that it is maintained properly. Bard Buildings and Grounds crew will help with its installation once review by the planning board is completed.
Bruno, whose two children "dabble" in skateboarding, has been meeting with James Simmons, Superintendent of the Tivoli Department of Public Works, to choose the best place in Tivoli Park for the ramp so it can be visible but not disruptive.
On May 27, Bruno told the village planning board that the ramp would be located somewhere behind the baseball fields; she had presented the requested site map, site plan and completed Environmental Assessment Form to the board at its May 12 workshop meeting. The board set a public hearing on the plans for its June 23 meeting.
Facebook Comments