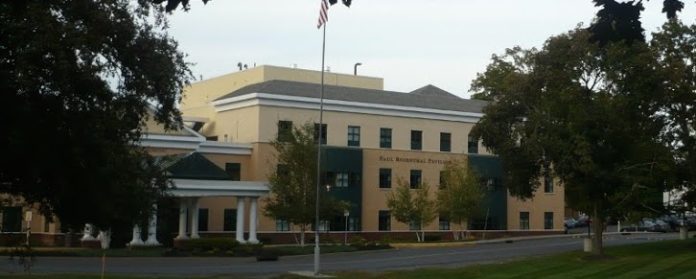 More than 400 guests are expected to honor Dr. Michael Moses and Gregory W. Rakow at the Northern Dutchess Hospital Foundation's Starlight Ball on Sat., June 14, which should raise approximately $100,000 for the foundation this year.
Scheduled at the Dutchess County Fairgrounds in Rhinebeck, tickets are $250 per person, and advance reservations are required. The formal event, catered by Abigail Kirsch Catering Relationships, begins with cocktails at 6:30pm, followed by a program and dinner at 7:30 pm, and music by The Mystic Band.
"This is an extraordinarily popular, sell-out event for our region," said Dawn Morrison, executive director of NDH Foundation. "Our honorees this year, Dr. Michael Moses and Gregory Rakow, are both highly respected, well-loved community leaders, and we anticipate a tremendous outpouring of support as we recognize their longtime service to healthcare for the well-being of our community."
Moses is an anesthesiologist from American Anesthesiology of New York (formerly Cross River Anesthesiologist Services, PC), and has served as president of the Northern Dutchess Hospital medical staff, member of the hospital board of trustees, member of the NDH Foundation board of trustees and member of the Health Quest board of trustees.
Rakow has been a member of the Health Quest board since 2009, serving as first vice chairman and a member of the executive, nominating and finance committees. He also served on the hospital's board for 10 years, having been chairman for two, and has given his time as part of the Wells Manor board, Vassar Brothers Medical Center board, and the NDH Foundation board. He owns Fraleigh and Rakow Insurance and Real Estate.
Event sponsors include American Anesthesiology of New York, Northern Dutchess Hospital Auxiliary, Northern Dutchess Hospital Medical Staff, DRA Imaging, Rhinebeck Bank, Frost Memorial Fund Inc., Page Park Associates, Williams Lumber and Home Centers, Kirchhoff Medical Properties, Keil Equipment and Northern Dutchess Hospital Mothers' Club.
Dr. Steven and Jill Kaplan and Lewis and Charlotte Ruge will co-chair the event.
Deadline for ticket reservations is June 6. For more information, visit health-quest.org/ndhfoundation or call 845-871-1711.
Facebook Comments