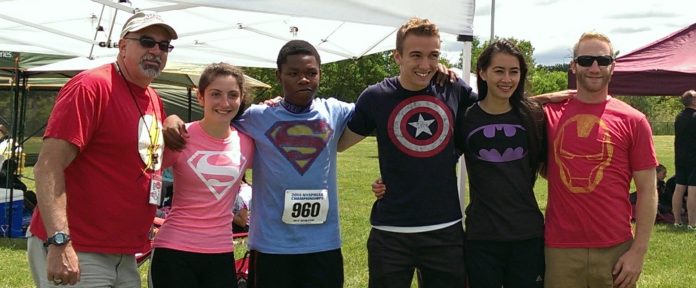 Red Hook's Caitlin Schmitz broke a 37-year-old school record with her long jump on June 6 at the New York State Track and Field Division 2 Championships.
Schmitz, who placed sixth in the two-day event, had a long jump of 17-09, breaking Red Hook High School's school record of 17-06 in the process. Schmitz and Kaitlin McGovern represented Red Hook in the girls competition at Cicero-North Syracuse High School. McGovern came in 26th in the girls 3000m run competition with a time of 11:16.14.
Also showing his winning way was Red Hook senior Nick LaBarbera, who finished second in the state in the 400m dash with a time of 49.26, 19 seconds behind first place finisher Matt McCoy of Vernon-Verona-Shirley High. LaBarbera was also in the preliminaries for the 200m dash, but finished 13th with a time of 22.72.
Tim Kiluba, a junior, represented the Red Hook boys in the long jump, coming in sixth with a jump of 22-01.50, a personal best.
McGovern and LaBarbera were both named Most Superior Athlete at Red Hook's senior night on May 5.
Rhinebeck did not field any runners in the state championships.
Facebook Comments