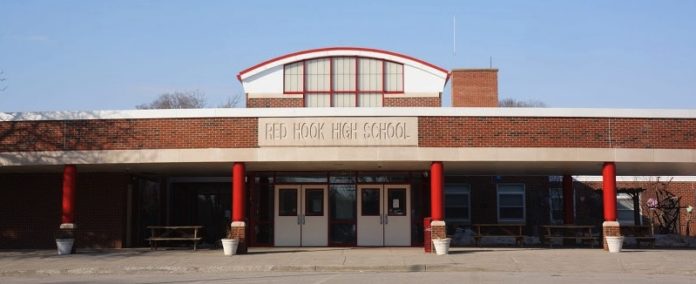 Local high schools are getting ready to say goodbye to their senior scholars.
Rhinebeck's graduation ceremonies will take place on the lawn in front of the high school on June 28 at 6pm. The top honors were won by brothers this year: the valedictorian is Brandt Slayton and the salutatorian is Alexander Slayton.
In Red Hook, commencement will take place June 28 at 11am on the front lawn of Linden Avenue Middle School on West Market Street. In case of inclement weather, it will move to the high school gym. The speakers will be Kaitlin McGovern, who is valedictorian, and Aidan McLaughlin, the salutatorian.
FDR High School's graduation ceremony will take place on Saturday, June 28 at 10am on the new Athletic Facility field. Salutatorian John Ackerman and Valedictorian Gabby Deo will speak, and the commencement address will be presented by Luigi and Lisa Coppola, founders of the Claudio Cares Foundation.
Facebook Comments