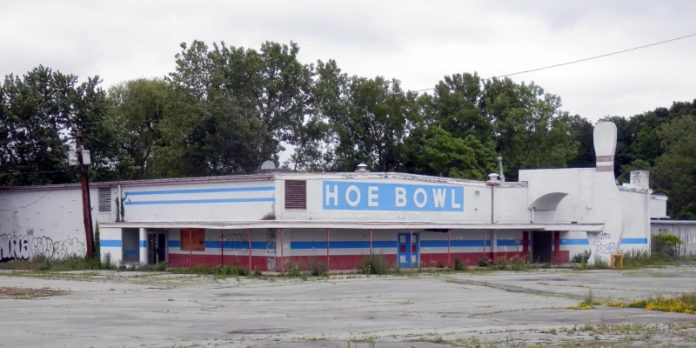 Following a state-approved cleanup of two oil spills at the former Hoe Bowl property, the prospective buyer has been given a second 90-day site plan extension for the construction of a senior assisted living facility.
The buyer, Jim Rogers, told the planning board June 4 that the site, at 394 Violet Avenue, had been completely remediated and given the state Department of Environmental Conservation's stamp of approval. He then requested the site plan extension because the spills caused construction delays.
In April, two oil leaks were found by C.T. Male Associates, the engineering firm hired by Rogers to conduct studies of the property prior to his purchase. The studies revealed that there were 3 to 4 feet of oil-saturated ground in one area where a buried oil tank had been removed and that another tank still in the ground was also leaking.
Rogers told the Observer that "the old tanks and equipment were removed" and "C.T. Male remediated 170 tons of contaminated soil."
The DEC also confirmed that both spills were "closed," meaning fully dealt with, in their files.
At the meeting, Rogers reported that he had received the DEC closure reports two and a half weeks earlier and the banks are ready to move forward with his purchase of the property.
The planning board engineering consultant, Pete Setaro, told the board and Rogers that a storm water pollution prevention plan may be needed because the septic plan designed for the site takes up more than one acre of the property, which will have to be cleared. Both Setaro and Rogers said that they believe the county planning department is close to approving the septic plan.
Setaro added that Rogers should try to submit a preliminary Source Water Inventory Project (SWIP), another required storm water plan, as soon as possible. "If we can get it all done and approved in 90 days, that's fine, but if we couldn't, at least we could re-approve the project with some new conditions–knocking off some of the old ones–and then if we had to add one for the completion of the SWIP that would allow the time clock to be reset on the project," he said.
The board then voted to approve the 90-day extension.
Facebook Comments