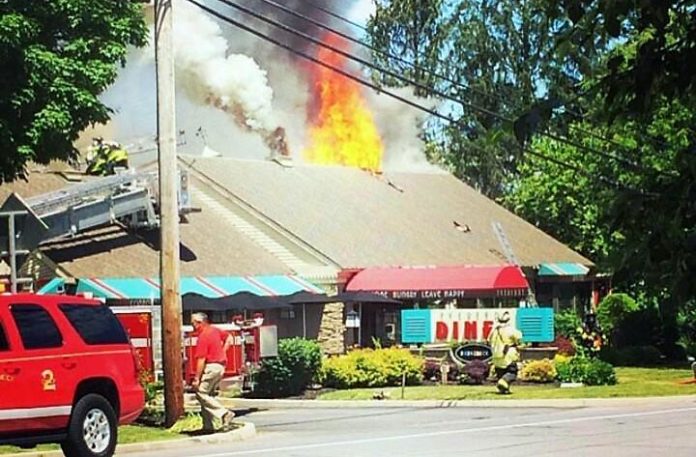 The Eveready Diner across from the Dutchess County Fairgrounds was badly damaged by fire mid-day Saturday.
With Route 9 closed, traffic diverted and thick smoke for a while blocking the area, multiple fire companies were battling the flames. Local and online reports initially said there were no injuries. Photos posted on online forums showed the flames shooting through the roof of the diner, which was formerly the Rolling Rock, before the owners of the original Eveready Diner in Hyde Park took it over.
According to unofficial accounts, the fire reportedly started in the kitchen with a grease fire. Unconfirmed accounts were also reporting that the roof was gone and the entire building damaged.
Route 9 was shut from Mulberry St. to the Route 9G intersection. The number of fire companies responding was not known, but they included, from across the river, the Ulster Hose FASTeam.
More details as they emerge.
Facebook Comments