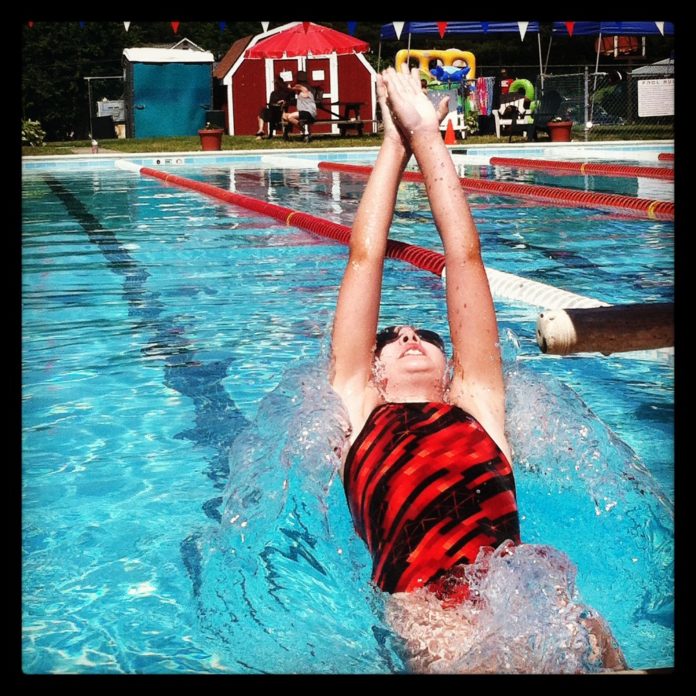 The Red Hook Sea Raiders and the Rhinebeck Manta Rays have hit the water with a resounding splash as the swim season got underway.
The Sea Raiders have had two meets against Kerhonkson postponed due to thunderstorms, but then collected a pair of wins to open the season. Red's first 'W' came over Zena (Woodstock) on July 5, 360-221.
The Sea Raiders' second victory came over Rosendale at Red Hook July 9, 269-129. According to head coach Kevin Storrs, the meet was stopped halfway through the breaststroke competitions, but the score stands even though the meet was not completed.
The Manta Rays collected a win over Hyde Park July 5, and then beat Rosendale July 7; another meet against Kerhonkson July 9 was stopped at 209-170, with Rhinebeck leading, when thunder and lightning arrived, and has been rescheduled for July 21.
Kate Watson, at the helm for the Manta Rays' first two wins, is in her first year coaching Rhinebeck. A former Rhinebeck assistant coach for four years, she replaced head coach Mary Herron this year.
"July is my favorite month of the year because it is packed with DUSO swim, and my days spent at the Rhinebeck pool are the highlight of the year," she told the Observer. "We are honored to have a small, yet powerful team filled with wonderful swimmers and parents alike. To me, the team is more a large family than anything else."
The Sea Raiders and the Manta Rays were scheduled to meet in Rhinebeck on July 16. Rhinebeck will then swim at Hurley July 19, and Red Hook will swim at Hyde Park. On July 23, Rhinebeck will swim at Zena, and Red Hook will swim at New Paltz. Barring any cancellations, the Dutchess Ulster Swim Organization (DUSO) championships will be held at the Ulster County Pool in New Paltz July 26; rain date is July 27.
Facebook Comments