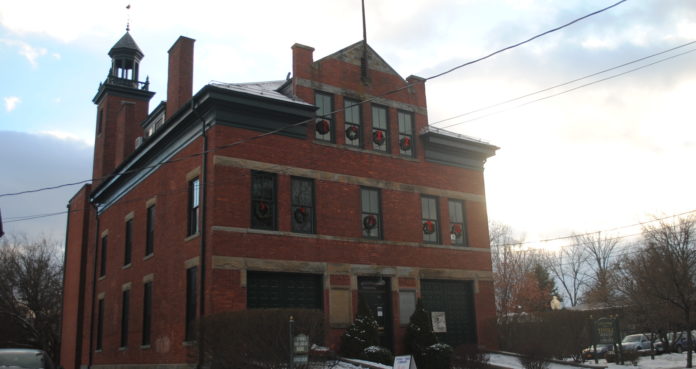 Shared zoning enforcement in Tivoli may not be the ticket for everyone, it turns out.
The issue arose at a Tivoli board workshop meeting last month when the mayor discussed residents' complaints about the lack of a zoning officer's presence in the village.
Under an inter-municipal agreement made in April 2009, the Town of Red Hook and the Village of Tivoli agreed to share building department and zoning enforcement services.
Since then, Tivoli has relied on the town's ZEO, Steve Cole, to enforce its zoning laws — with mixed results, according to Tivoli officials; with good results, according to Cole and Red Hook building inspector Bob Fennell.
The original agreement called for Tivoli to pay Red Hook $12,000 a year for the service, but in 2013, the town raised the rate to $15,000, the same amount the village used to pay for their own part-time zoning officer.
"We've been getting a lot of complaints from residents that no zoning officer is present in the village," said Mayor Bryan Cranna at the June 18 workshop. "The original contract with Red Hook stipulated the ZEO should be in the village once a week … and we're not getting what we're paying for."
The board invited Poughkeepsie's building inspector, Gary Beck, for a roundtable discussion of the services he could provide. Beck has set up zoning ordinances for Milan, the Town of Red Hook, parts of Putnam County and Poughkeepsie.
In his discussion, Beck cited some property maintenance code violations he saw while driving through Tivoli on his way to the meeting, including a rotten railing at a local restaurant, an above-ground pool deck with no pool, boarded-up windows and more.
"Without fees and fines, people will never be forced to do anything about their property," he said.
"They have to see you out there," Beck added. "It's unfortunate, but you have to spend money to get compliance."
Both Cole and Fennell say they are there.
"I'm up there literally twice a week to do inspections and pick up mail," Cole told the Observer.
He also explained that he used to spend one afternoon a week in Village Hall back when Tom Cordier was mayor and wanted local coverage, but nobody showed up.
"I went to the board and told them it was a waste of time; why not come to Red Hook?" he said.
He and Cole say their office in Red Hook Town Hall is open Monday through Friday, 8am to 4pm and they are accessible to all Tivoli residents and accept permit applications by mail and email.
According to Cole, this year they've issued 13 building permits in Tivoli and dealt with code violations like the Tivoli Sailing dock, and they recently forced residents to remove abandoned vehicles from their yard at Tivoli Gardens.
"We generate a monthly report with copies of permits issued and fees collected," he added.
Fennell added that he felt Tivoli is a much safer village now because both he and Cole conduct fire inspections of restaurants and other places of assembly.
"The safety aspect is now 100 percent in compliance with the fire code than whatever happened before," said Fennell.
"For them to say they aren't happy with us is surprising," Cole added. "I think we've made a difference in Tivoli."
In a release to the Observer dated July 9, Cranna said the village board has taken no action on the current zoning contract with Red Hook.
"This is simply a review of the current contract and what options may be available to the Village of Tivoli for zoning enforcement," he said.
Facebook Comments