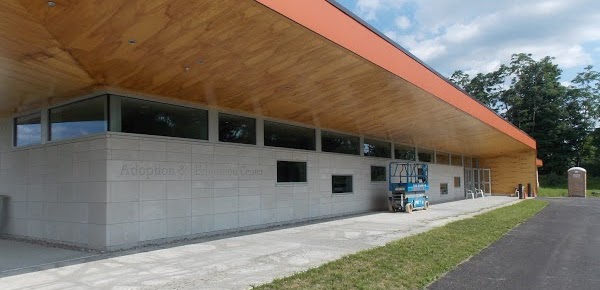 There is stretching and growing along the Route 9G corridor in Hyde Park with three projects completed, or nearing completion, as the month of July closes.
At the Gilbert Driving Range, the new mini golf course has opened and management is planning a list of activities, including birthday party specials along with a two-member team league on Monday evenings at 6pm, which began this week and will run for eight weeks.
Down the road, the Roosevelt 3 Firehouse construction is a beehive of busy workers as block walls and steel go up to shape the new building. Voters approved the construction in a referendum in order to replace the Bill Reynolds Boulevard firehouse that suffered from flooding and old age. Completion of the new facility is expected late this year. And even further south, near the intersection of St. Andrew's Road and Route 9G, the long-anticipated Dutchess County SPCA Adoption and Education Center expects to open its door in early August. The vastly improved facility includes a new wetland and water recycling project, which will be the first of its kind in the county. The new building will house dogs and cats for adoption, along with administration and staff offices and a gift shop. The construction managers, Transitional Builders, are completing the necessary paperwork for the certificate of occupancy.
Facebook Comments