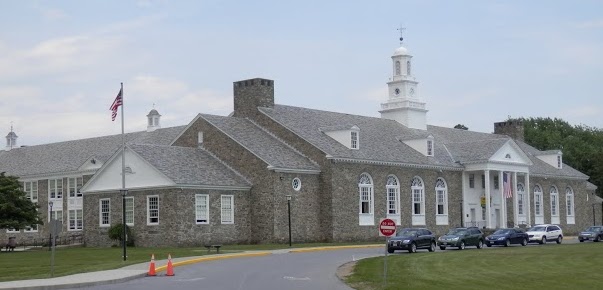 A special referendum vote seeking authorization to replace the Haviland Middle School heating system will be held Sept. 30.
The $2,870,000 project entails replacing the hot air heating systems in the A and B wings of the school, a project "urgently necessary to maintain appropriate conditions conductive to a nurturing learning environment," according to the district website.
At a June school board meeting, school officials determined that the middle school's heating system had flunked all possible attempts at repair. Emergency repairs were made last winter when the extreme cold forced the closure of the school on a number of days because of inadequate heat.
On its website, the district noted, "The majority of work included in this new project was proposed back in 2012 as a multi-year, multi-phase project that would be done in stages. Recent system failures over the course of the past year have proven that we cannot afford to wait any longer to phase this work. We must complete this system quickly and completely to avoid repeating circumstances of equipment or system failures in the winters to come."
If the referendum is passed, the work would be completed by the 2015-2016 heating season, the district said.
The capital project will be done with a "zero to minimal increase in capital debt" to the district, according to information on the school district website, since "the debt incurred for this project will replace existing debts that are being paid off."
The voting will take place from 6am to 9pm in the Haviland Middle School gymnasium.
Facebook Comments