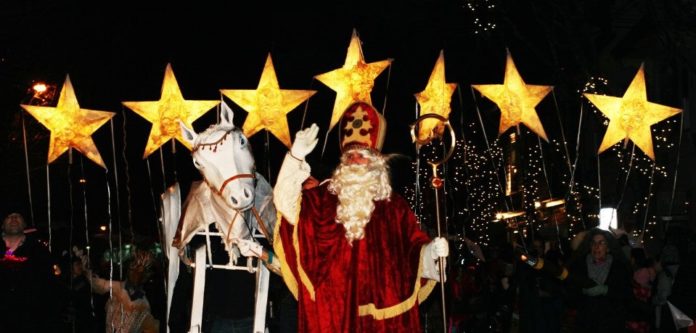 Rhinebeck village officials must come up with an additional $2,400 for security during the Sinterklaas festival, according to the latest safety estimates by police.
The village officials met with event organizers and village police Sept. 2 to continue discussing security needs for the Dec. 6 festival, while stressing their commitment to ensuring the popular event takes place.
Rhinebeck Police Sergeant Peter Dunn told the board he will require the assistance of six deputies and one supervisor from the Dutchess County Sheriff's Office to ensure public safety at the event, at a cost between $2,100 and $2,400.
Those funds are in addition to the roughly $8,500 the Rhinebeck Police Department spends on the event, based on estimates provided by Dunn from 2012.
Dunn said the extra manpower is necessary if the Sinterklaas parade follows its traditional route, which requires the closure of Route 9 at Market Street for approximately an hour and a half.
He projected that, with the additional manpower, the police department would be able to focus on the center of the village, while Sheriff's deputies would cover the area just beyond the center and respond to any additional calls the police get during the event.
In addition, three state troopers and a sergeant would cover the outer ring of the village, matching the manpower they provided at last year's event, Dunn said.
Although the village does not formally sponsor the event, the board must approve the event application, which includes security.
Sinterklaas founder and director Jeanne Fleming asked them for a quick decision on covering the extra costs.
"We're noticing that people think that the event is being cancelled now for safety concerns, so our fundraising efforts have been slowed," Fleming said.
"I think the gap is so small," Trustee Scott Cruikshank replied. "We all want everyone to know that we want this event to happen."
The village board discussed asking the county to donate some of the sheriff's deputies' time and then said it would announce its decision on the extra funding at its Sept. 9 meeting.
"It's a small challenge to hit the $2,400," Cruikshank told Sinterklaas representatives. "We should plan on working together to do that."
Facebook Comments