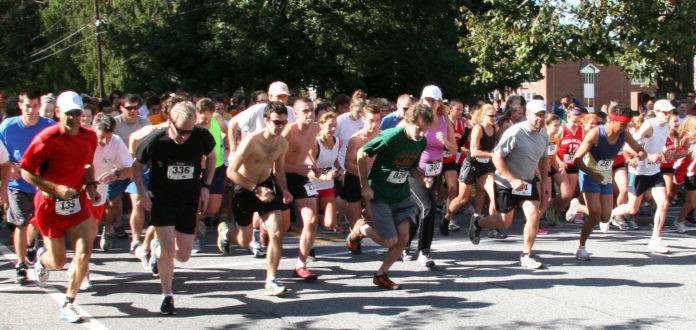 The seventh annual Catch-a-Rae 5K walk/run will be held on Sun., Sept. 21, at the Red Hook High School track.
The race is sponsored by the non-profit group Action for Alex, in memory of Alexandra Rae Gravino, a Red Hook High School student and member of the field hockey and track teams who died in a car accident in 2008. The race was created to support annual arts and athletics scholarships for Red Hook High School graduates.
The events of the day start with a one-mile run at 9am, followed by a 5K "fun walk" that will not be timed and a 5K race, both at 9:15 am. There will also be a kids' race at 10:15 am. The first 250 registrants for the 5K and 1-mile races will receive a commemorative T-shirt, and awards will be given for each race. Food and live music are added attractions.
To pre-register online, go to www.runreg.com ($20 adults, $12 students, $5 kids before Sept. 14). Race day registration will be 7:30-8:30am at the high school, ($25 adults, $15 students, $5 kids). For more information, visit www.catcharae.org.
Facebook Comments