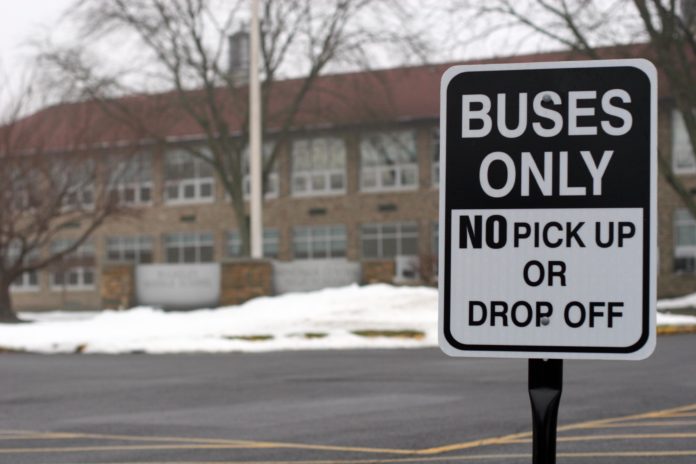 A recent report on school-wide testing in Rhinebeck showed mostly highs and very few lows.
Marvin Kreps, director of curriculum and instruction, explained the numbers to the Rhinebeck Board of Education at their meeting Aug. 19.
Of the approximately 160 high school students who took this year's English Language Arts Regents exam, 95 percent passed. And 99 percent passed the algebra Regents exam – a coup for school administrators, who worried how students would do post-Common Core. Both exams are now Common Core-aligned.
In addition, at least 90 percent of the students who took the geometry, history, and physics tests had passing scores. Earth science showed a 10 percent jump from last year, from 79 percent to 89 percent passing the test.
There was, however, a dip in the chemistry score – 67 percent passed, compared to 97 percent last year. According to Kreps, teachers are looking into causes and solutions for next year.
Kreps stressed, however, that even though high test scores can make a school feel like it's doing everything right, the tests are not the only measure of success.
"The academics are important, but it's also important to remember the whole child," Kreps said, citing after-school activities as one key area in which a student participates in the community.
"Kids are either tourists or citizens of a school. A quality school system fosters citizenship," he said.
The school district's approach appears to be paying off: average Rhinebeck SAT scores are historically above state averages. Last year, Rhinebeck high school students averaged a score of 566 for Critical Reading, 549 for Math, and 557 for Writing, compared to the statewide average of 485/501/477 and the national average of 496/514/488.
The district's high school graduation rate is above 90 percent, as is the college attendance rate.
And last year, the Washington Post ranked Rhinebeck in the top 5 percent of high schools in the country.
School board member Lisa Rosenthal said she appreciates the big-picture approach to the testing process. "The testing regimen imposed on the district by the state has got some issues in the application, but we're doing pretty well. We need to keep our school values in the midst of the Common Core and testing stuff, and remember that test scores are not the only way to evaluate 'citizenship' of a school," she said during the meeting.
This is Rhinebeck's second year using and testing on the Common Core system, and the vibe from teachers seems to be positive, Kreps noted. He said Rhinebeck schools are applying the required principles while adapting Common Core to what they need at the local level.
"We don't just take things off the shelf," Kreps said. "We have a tradition of thinking things through and deciding what makes most educational sense for our students, and we hire good teachers. They feel connected to their curriculum because they wrote it."
Facebook Comments