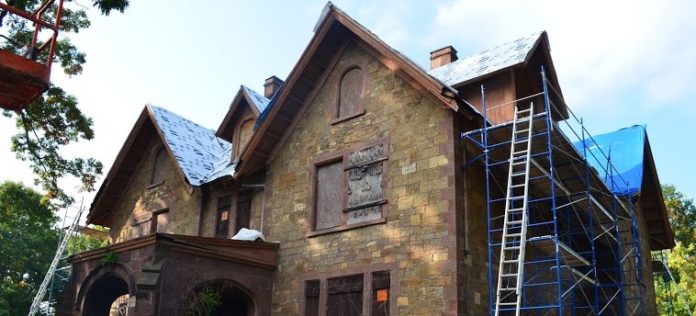 Six very special historic properties will open their doors and gates to visitors on Saturday for Hudson River Heritage's silver anniversary Country Seats Tour.
The tour showcases "significant properties in the process of evolving in the hands of new owners and, in many cases, into new uses," a Heritage news release said.
Included are: the Grasmere estate in Rhinebeck, which "envisions a future as an exclusive boutique hotel with a fine farm-to-table restaurant, spa, and accommodations"; the Henry Staats House in Red Hook, transformed by its new owner into "an extraordinary gem" of Greek Revival architecture; the Italianate Pitcher House in Red Hook, a mid–19th century farmhouse recently renovated and modestly expanded; The Point, Calvert Vaux's house for the Hoyt family in Staatsburg, which is undergoing a long-deferred restoration, and the interior will be on view for the first time in decades.
In addition, there is Kaatsbaan, which repurposed a historic Tivoli farm into an international center for dance, founded by partners affiliated with American Ballet Theatre; and Clermont's Oak Terrace, Eleanor Roosevelt's long-neglected childhood summer home, now under restoration.
The tours are from 10am to 5pm. Registration begins at 9am at the tour center, in the Church of the Messiah Parish Hall at 6436 Montgomery Street, in Rhinebeck. For tickets, which are $60 for nonmembers, visit www.hudsonriverheritage.org, or call at 845-876-2474.
Facebook Comments