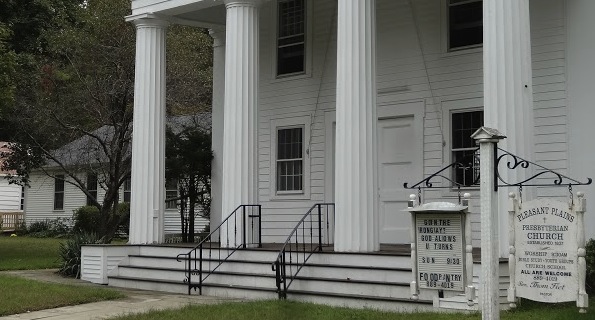 Volunteer hands and hearts.
That's what the Reverend David W. Hondorp remembers most about a building project he undertook as interim minister at the Pleasant Plains Presbyterian Church of Staatsburg between 2005 and 2006.
The weeks and months of daily work "brings back wonderful memories of insanity," he recalled in a news release from the church.
The congregation at Pleasant Plains Presbyterian Church, at 2 Fiddler's Bridge Road, never forgot him either. On Sun. Sept. 21, the awesome addition to the church was to be dedicated and renamed Hondorp Hall to mark the accomplishment of a man able to corral the talents and efforts of so many.
Included in that accomplishment, the church release recalled, was Hondorp's handiness with a backhoe, which became a key asset when the project got underway.
"People should be wary when I am hired to serve their church," Hondorp said in the news release, noting that he constructed his own house with his sons and building projects seem to follow him around.
The Pleasant Plains Presbyterian project was a large one. Not only did it include the construction of a wing off the existing fellowship hall, which had been the location for everything from multiple Sunday School classes to the gathering place for church dinners and meetings, but it also included moving a building. A decision was made to move a nearby one-room schoolhouse and attach it to the new construction.
After months of volunteer work by many in the small congregation and others in the surrounding community, the end result was the addition of three Sunday School classrooms, two office spaces, a prayer room and a meeting room made from the former one-room schoolhouse.
Hondorp has served numerous churches in the mid-Hudson Valley. For nearly 20 years — until his retirement in 1997 — he was the pastor of Hopewell Reformed Church. But in these last 20 years ago, he is still going strong.
In addition to Pleasant Plains Presbyterian, he has served as an interim pastor at Old Dutch Reformed Church and Fair Street Reformed Church in Kingston; Rhinebeck Reformed Church; Hopewell Reformed and Fishkill Reformed; First Presbyterian Church in Pleasant Valley; and Lyall Memorial Federated Church in Millbrook. He is currently minister of the First Reformed Dutch Church of Poughkeepsie.
Facebook Comments