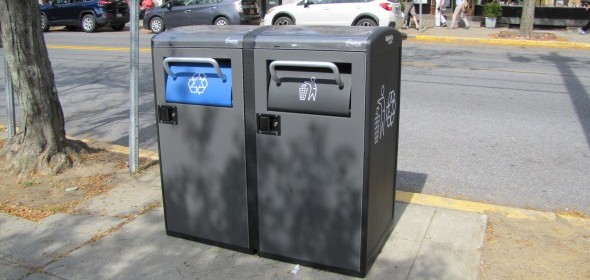 The village of Rhinebeck is transitioning its street waste receptacles from pole-mounted ones to Big Belly Solar Trash and Recycling units.
According to an announcement from Mayor Heath Tortarella, there are currently four Big Belly units located within the center of the village, with three more now being installed.
In a news release, Tortarella said, "These Big Belly units are capable of handling a much larger volume of trash in an environmentally sound manner and will eliminate the need for the smaller baskets that are quickly filled during periods of busier activity in the village."
He added, "We are aware of the problem of overflowing baskets on weekends in the village and hope that the installation of the additional Big Belly units will eliminate this problem."
Rhinebeck's three parks – Legion Park and Rockefeller Lane Park at Crystal Lake, and the Lion's Club Mini-Park – will also become "carry-in, carry-out" locations.
Facebook Comments