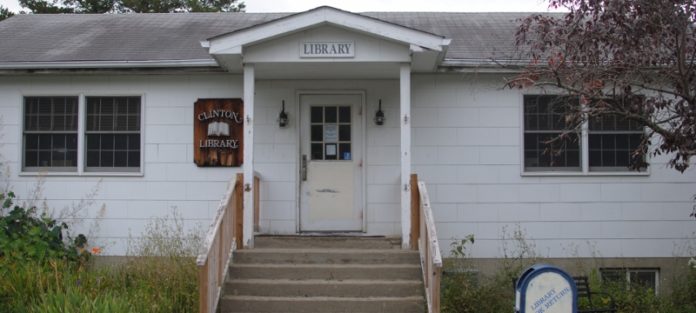 The Clinton Community Library board will be reconstructed from scratch with guidance from the Mid-Hudson Library System along the way.
All seven trustees of the library resigned at the end of August, but new ones will have to be selected before the mass resignation is accepted, according to directives received from the state. MHLS, led by executive director Tom Sloan, was put in charge of the process going forward.
Board of trustees applications are now being accepted and will be handled by MHLS, according to Sloan.
Applications can be downloaded at the library's website and will be accepted until 4pm Oct. 3. All applicants will be posted on the Clinton Library website.
At press time, there were two applicants, Matthew Pfisterer of Salt Point and R. Scott Sherk of Staatsburg. Sloan told the Observer that several more inquiries have been received.
The plan calls for four new trustees to be selected from among the applicants by the current board at a public meeting Oct. 14 at 6:30 pm in Clinton Town Hall.
Then the mass resignation of the current board will be accepted when the meeting adjourns.
After that, the new trustees will work with MHLS to appoint the remaining three members needed to complete the board, Sloan said.
The current board of trustees claimed in their resignation letter to the state Board of Education that harassment by a "small, but extremely vocal minority of the community" had spurred their action. Community members, in turn, have claimed at public meetings over the summer that the trustees were not upholding their responsibilities to the library, which include fundraising. The library faces a $10,000 deficit in this year's budget.
The new process appears to take heed of the state's initial response to the library board's resignation letter.
"Given the dynamics of the local situation," the state letter, signed by coordinator of statewide library services Carol Ann Desch, said, "I strongly suggest that the current Library Board engage in a very public process to solicit recommendations from the community for consideration for appointment to the new board."
Members of the current board, and members of the community who led a petition drive seeking their resignations, did not want to comment as of press time.
Facebook Comments