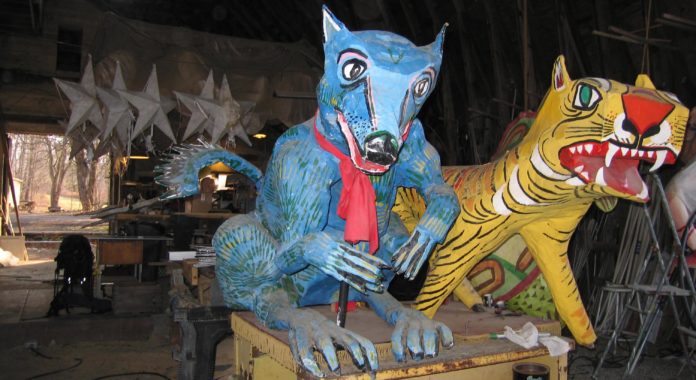 A major Dutchess County construction firm has stepped up to cover the additional security costs for the Sinterklaas parade in Rhinebeck this year, which could reach $2,400.
The decision was confirmed by village Trustee Scott Cruikshank, who is also a project executive for the company, Kirchhoff-Consigli Construction Management.
"It made perfect sense," Cruikshank told the Observer. "We participate in a lot of different community events," he said of his firm. "We all talk about Sinterklaas, and how great it is… We knew that we had to do the best we could to keep it."
The village board voted 4-to-1 at its Sept. 9 meeting to approve the event permit for Sinterklaas, conditional upon the organizers covering an estimated $2,100-to-$2,400 for the additional manpower the Rhinebeck Police Department says is necessary to maintain safe conditions along the parade route. The additional officers will include six deputies and one supervisor from the Dutchess County Sheriff's Office.
The dissenting vote came from Trustee Heinz Sauer, a past participant and contributor to the Sinterklaas festival, who feared that without a guarantee of funds from the village, the event might not happen.
"It puts Rhinebeck on the map essentially, and that is going to have benefits for a long period of time," he said.
Cruikshank told the Observer he had a good idea at the Sept. 9 meeting that his firm would be stepping up, though he could not reveal it at the time. Cruikshank noted that the entire village board was working on finding support, so he did not doubt that a solution would be found.
In fact, those efforts also resulted in a contribution from County Executive Marc Molinaro's office, which decided to waive the administrative fees for the Sheriff's deputies. That lowers the costs of security for the popular event, which will be held this year Dec. 6.
"[Sinterklaas] is a strong tourism event and we didn't want to see it leave the county," Colleen Pillus, communications director for Molinaro, told the Observer. "But it's very nominal," she said of the waived fees. "Kirchhoff really deserves the credit."
Sinterklaas organizer Jeanne Flemming told the Observer that while the security costs have been covered, there is still "a much larger effort" underway—both to raise funds for the remaining expenses and to put on the event itself.
Flemming said she thought the initial uncertainty over approval of the event had cut into the fundraising efforts. But, she added, now that the event is approved, a "big publicity push" is planned to catch up on donations.
Kirchhoff-Consigli was responsible for two recent projects in Hyde Park: the new Marriot Pavilion at the Culinary Institute of America and the 20,000 sq. ft. renovation at the FDR Library and Museum. The company is a trade partner with Kirchhoff Medical Properties, which is overseeing the new medical wing at Northern Dutchess Hospital.
Facebook Comments