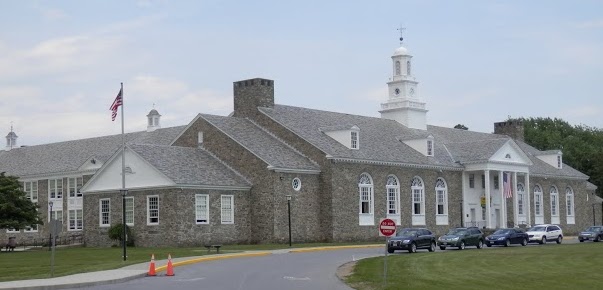 Voters in the Hyde Park Central School District overwhelmingly approved a public referendum Sept. 30 to update Haviland Middle School's heating system.
The $3 million referendum to replace the heating systems in the school's A and B wings drew 904 yes votes and 360 nos.
School officials appeared relieved to have the vote over and move on to the implementation phase, which now depends on state approvals. Last winter, Haviland had to close on at least two occasions due to lack of heat and several classes had to be relocated to other locations due to ongoing heating issues, prompting a plan to address the entire heating system.
Board of Education President Douglas Hieter told the Observer, "The turnout was about what we expected–a little less than half of what we get for a normal budget vote. We are appreciative of all who exercised their right to vote. I suspect that the 'no' votes were as a result of fixed income concerns and not that we were asking for anything unreasonable."
Superintendent of Schools Greer Rychcik told the Observer on Oct. 1, "We are extremely pleased that the referendum passed last evening. I visited Haviland this morning and the general atmosphere was one of relief that the vote was successful and that the heating issues will be resolved."
On the next steps on the project, Rychcik said, "We will begin working on this project immediately, and we plan to see if we can expedite the [state Education Department] approval process for the heat pumps in the hope of getting them replaced this winter. The next steps for the project as a whole require a review by [the State Education Department]."
Predictions from school officials originally projected that the project could be completed by November 2015. After the vote, Assistant Superintendent of Business Wayne Kurlander told the Observer that the district will immediately begin the architectural design phase.
"From there, it is sent to the office of facilities planning at State Education for their review. That is quite a lengthy process with a large lead time," he noted, adding that they anticipate potential approval by spring of next year.
The capital project will be done with "zero to minimal increase in capital debt," the district said before the referendum vote because "the debt incurred … will replace existing debts that are being paid off."
Facebook Comments