The Rhinebeck Central School District opens Sept. 10, implementing a hybrid model of in-person and remote learning for all students.
Newly hired Superintendent Albert Cousins started July 1, quickly forming committees to create three return-to-school models: fully in-person, fully remote and a hybrid model combining a bit of both.
After receiving official guidance from the New York State Department of Health and the New York State Education Department in mid-July, the district was required to submit a formal plan to the state for approval.
"From the moment I started in the position, I started mobilizing all the stakeholders, getting input from teachers, parents and administrators to develop our plan, due back to the state on July 31," Cousins said. "We believe strongly that it's important to provide a safe space for students to learn. We wanted to do everything possible within the safety protocols to get kids back in the building."
In early August, additional requirements for contact tracing, testing and remote learning options were announced by Gov. Andrew Cuomo.
"There is no doubt that this is a difficult time for families and staff. However our students need their teachers, and we are excited about the return to school," said Rhinebeck's Board of Education President Diane Lyons. "It will be very important that our community continues to do what it does best, which is to come together and support the school and each other with patience and understanding."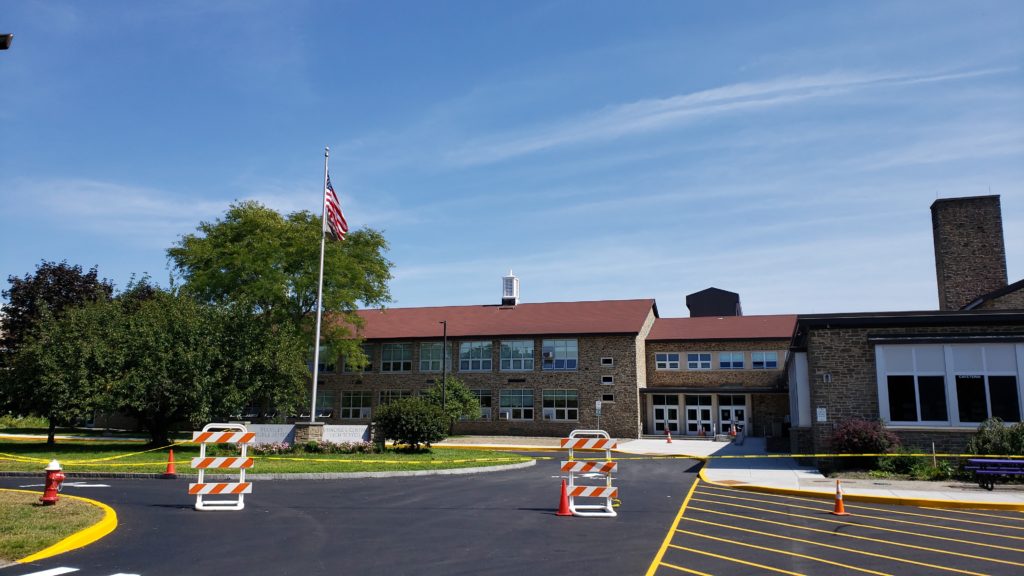 Middle and high school students will be divided into purple and gold groups and will alternate in-person schooling two days a week and learning from home two days. Wednesdays will be set aside for remote learning, office hours and virtual clubs.
Elementary students will attend school each day but with shortened hours.
Some furniture has been eliminated from most classrooms, allowing students to spread out and for smaller class sizes where possible. Middle school and high school students will be dismissed early and elementary students will start late.
An all-remote learning option is also available for families.
The school district will provide computers to each student: MacBook Airs to students in 4th through 12th grades, Chromebooks to 3rd graders and iPads to those in kindergarten through first grade. Some one-to-one computers were distributed to students last week with the remainder to be handed out this week.
The district hosted numerous sessions to collect feedback from staff and four town hall meetings for parents, involving them with every decision, said Cousins.
"The new superintendent made sure that parents (and therefore students) had the opportunity to ask questions and voice their thoughts," said Meredith Ferber, a parent of two middle schoolers. "The plan seems well-thought-out and I truly believe the district is prepared."
The district distributed a survey of families to state their intention for learning, which showed 80% of families are opting for in-person learning. A fully remote option is also available.
"This is a strong statement from our community," Lyons said. "Our superintendent has done an excellent job communicating information to our families and the feedback has been positive."
"I think people are very hopeful and grateful that we're doing everything we can to get the kids back," Cousins said.
The district has created a comprehensive website that further details all of its reopening information.
Facebook Comments