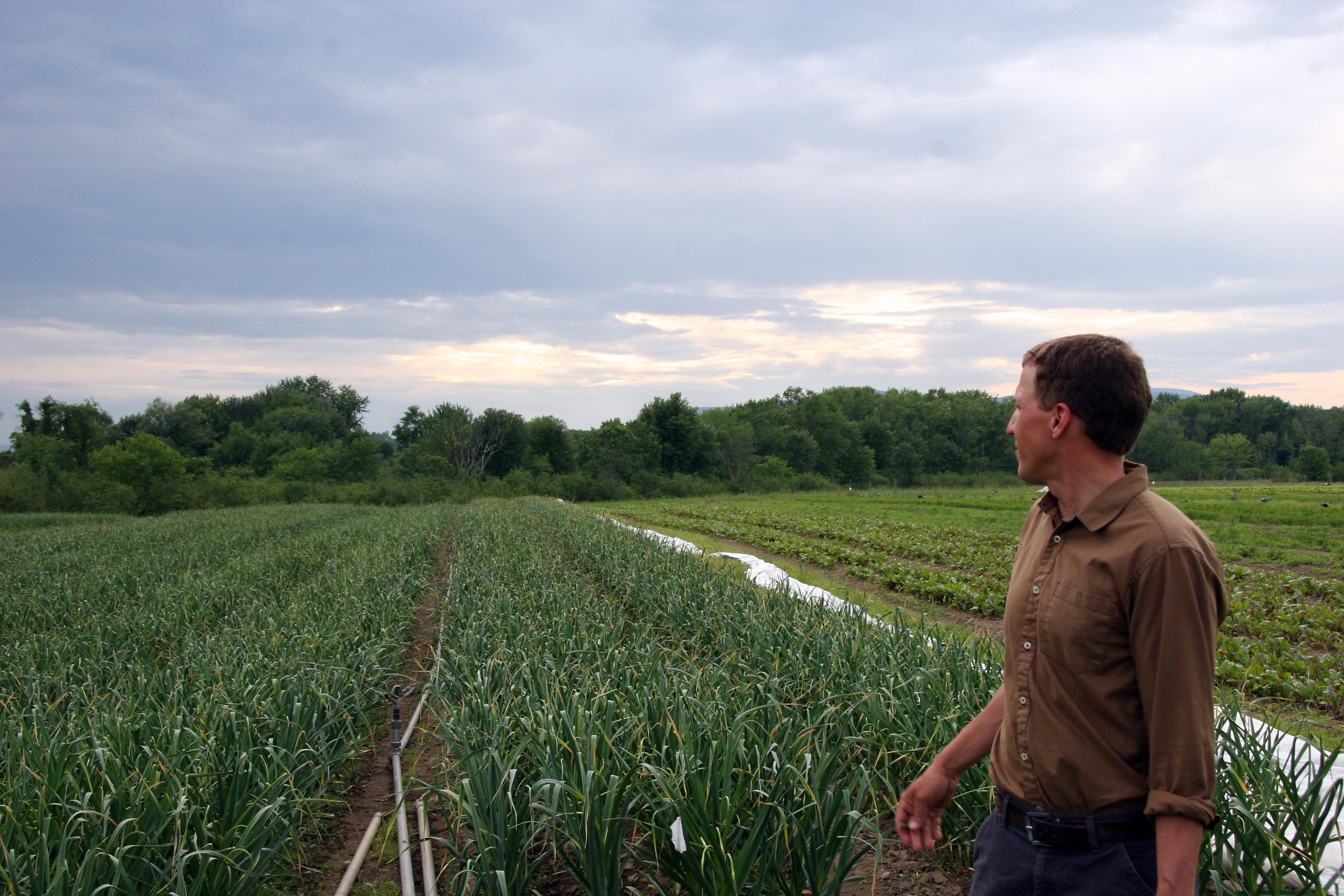 A crowd of more than 60 people listened as Red Hook farmer Benjamin Shute of the Hearty Roots Community Farm spoke about the issues facing young farmers today in America and the new National Young Farmers' Coalition. Ben Shute serves on the Board of Directors of the NYFC.
According to the NYFC literature, it is a
…new organization, created by and for the next generation of family farmers, that is intent on helping these farmers succeed. The Coalition was founded by three farmers in the Hudson Valley who were concerned that no local or national organization was focused on the overwhelming and systemic barriers facing young people pursuing farming careers….Federal farm policies favor large, established commodity operations; land prices are high above what beginning farmers can afford; and resources for our land grant universities, which once served as the messengers of sound farming knowledge, have been slashed and taken over by corporate interests.
While it also emphasizes working together and other projects, when asked what he felt the most important priority was for the coalition, Mr. Shute replied, "Policy change – I think that's the most important thing. So much can happen with a change in policy priorities. This will give us an organized voice to be heard on these issues."
Among the attendees was one of the event sponsors Didi Barrett who said, "Supporting and encouraging young farmers in our region, state and country impacts everything that is important right now: Job creation, smart economic development, safe food supply, sustainability, land use and preservation, homeland security. I am thrilled that the National Young Farmers Coalition is planting its headquarters here in the world class soils of the Hudson Valley."
More information about the National Young Farmers' Coalition can be found on their web site at www.youngfarmers.org.
Facebook Comments