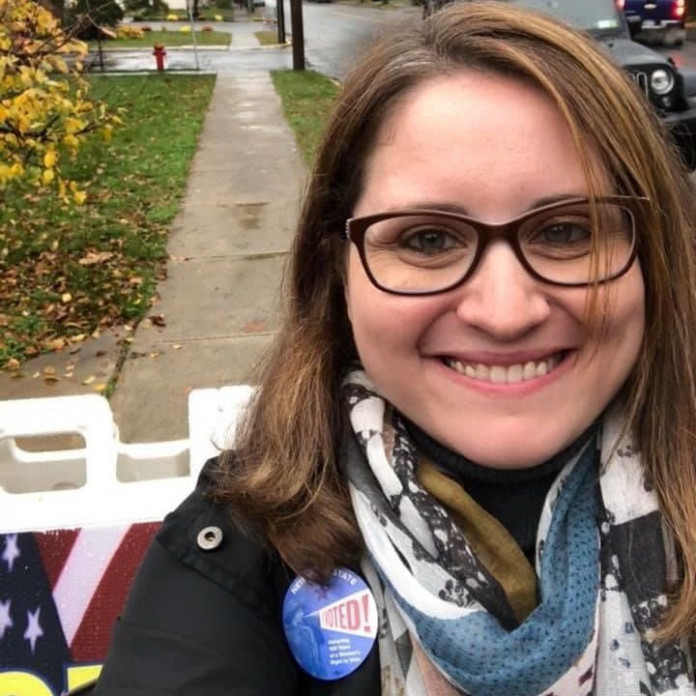 By an overwhelming 2-to-1 margin, the members of the Dutchess County Democratic Committee voted Monday night to recommend Legislator Hannah Black to become the next Dutchess County Democratic Board of Elections Commissioner.
Black, 37, has represented the western legislative district in Hyde Park since 2016 and served as Democratic minority leader for two years.
"I'm looking forward to working with the current Democratic staff at the Board of Elections," said Black.
Black defeated the incumbent Democratic Commissioner Beth Soto who faced scrutiny for long early voting lines, accusations of moving polling places without consulting with local electeds and not standing up to the Republican Commissioner.
"My top priority will be to fight against the voter suppression that has been endemic in our county," said Black. "That means reducing wait times during early voting, answering the phones promptly at the Board of Elections and making sure voting locations are convenient and safe for all voters."
Black's new term as commissioner begins on January 1, 2021 and she will have to resign her legislative seat before taking office. Her replacement will be appointed by the Hyde Park Town Board which currently has a 5-0 Democratic majority.
"We Democratic legislators will sorely miss Hannah's experience and insight in our caucus," said Democratic Minority Leader Rebecca Edwards. "But we are delighted that she's taking on this new role and look forward so much to working with her as the new BOE Commissioner."
"One of the jobs of the Democratic elections commissioner is to see that the Democratic candidates are protected," said Elisa Sumner, Chair of the Dutchess County Democratic Committee. "In Hannah, we now have that."
Facebook Comments