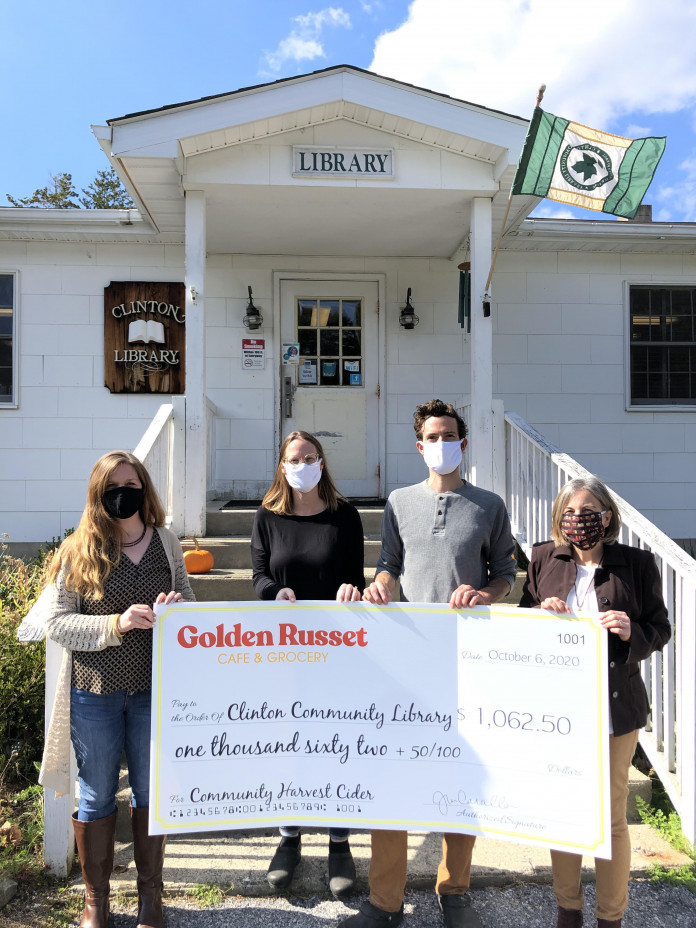 Jenny and Craig Cavallo, owners of Golden Russet Cafe & Grocery, donated $1,062.50 to the Clinton Library, a portion of the proceeds from the sale of Clinton Community Harvest Cider.
"[M]ost of today's apples in the county go to waste and deer and rot," the Cavallos wrote to the Hudson Valley Observer. "Clinton Community Harvest Cider is a way to breathe life back into this forgotten fruit. But it's more. It brings the community together and gets us all engaging in ways Jenny and I can't do at Golden Russet selling burgers and fries."
The Cavallos say the idea came from a friend at Rose Hill Farm in Red Hook where the cider is produced and the idea to donate a portion of the proceeds came from another friend who is co-writing a book about apples and cider.
They are already collecting apples for next year's cider.
"We've already got more than double what we had last year, which was about 150 bottles (12 cases roughly)," said the Cavallos. "[W]e anticipate close to 30 cases. We've yet to determine next year's recipient of the proceeds, but we're already eager to get the cider out into the world."
Facebook Comments