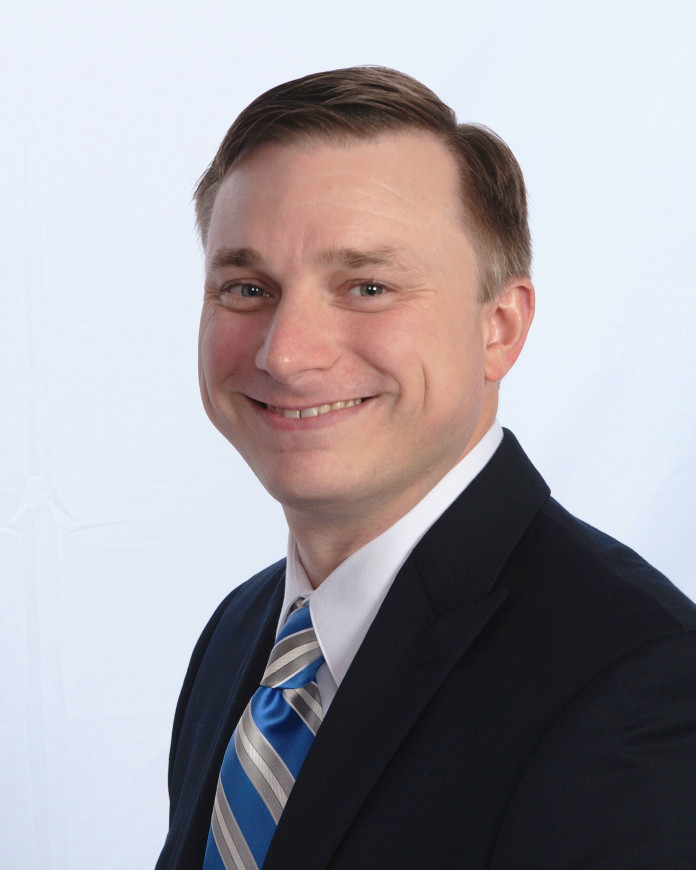 During its Monday meeting, the Hyde Park Town Board appointed Brendan Lawler as the new Dutchess County Legislator representing Wards 1 and 2 in Hyde Park.
Lawler will replace Hannah Black, who resigned effective Dec. 31, 2020, to take her new position as the Dutchess County Democratic Board of Elections Commissioner.
"It feels both amazing and humbling to be appointed to the legislature. I want to thank our great town board for placing their confidence in me," Lawler said.
Lawler, 43, is a social studies teacher at Arlington High School and the Community Action Committee Co-Chair for the Arlington Teachers' Association. His wife, Katie, is an occupational therapist, and his son, Thomas, is three-years-old. Lawler has lived in Hyde Park for seven years and was a volunteer on the Audit Committee and the Zoning Board for the town prior to his appointment to the legislature.
"My goals for the legislature are to effectively represent every resident of Hyde Park and the town itself as well as creating good public policy for the entire county," Lawler said. "Central to those goals will be constituent services for town residents and an open line of communication with the town board as well as a good working relationship with my fellow legislators and other county officials."
Lawler will fill the position for the remainder of the term; in November, the seat will be up for re-election along with other local positions, according to Hyde Park Town Supervisor Aileen Rohr.
"Once we were notified that the seat would be vacated, we reached out to several people who have expressed interest in good government, including Brendan, who has been a dedicated volunteer for several years," Rohr said. "While his professional position as a Social Studies teacher gives Brendan a broad perspective, his experience serving as a volunteer on the Zoning Board of Appeals and the Hyde Park Audit Committee set him apart from other candidates."
The Town Board interviewed Lawler at its last meeting in December and "found him to be eager to serve his community," said Rohr.
"Like his predecessor, Hannah Black, Brendan's strong communication skills, his comprehensive understanding of government and a commitment to working for the common good of Dutchess County residents, will be valuable for Hyde Park residents and for our greater Dutchess County community," Rohr said.
Lawler added that public service is central to his life and that every decision he makes in the legislature will reflect his "belief in the public good."
"I would like town residents to know that they should always feel free to reach out to me with any questions or concerns they have and that I look forward to working for and with them. Together, we will build a stronger community," said Lawler.
Facebook Comments