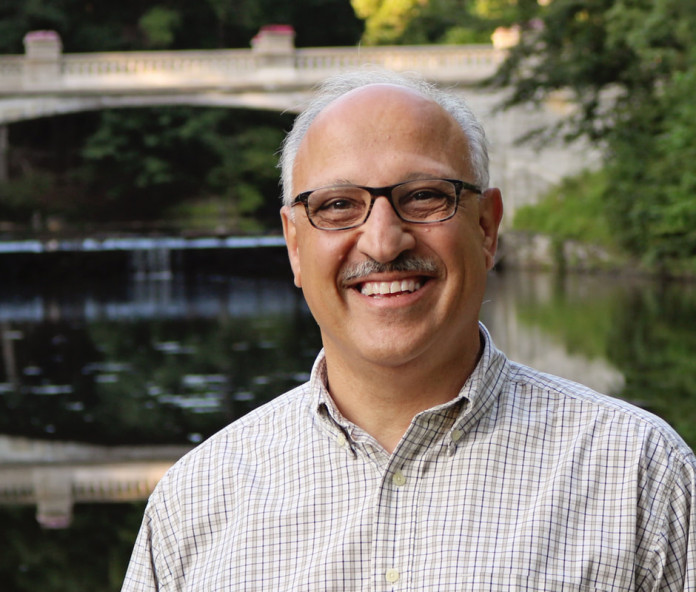 Hyde Park is ringing in 2021 with a new face on the town board—Ward 3 resident Stephen Woodcock will serve the remaining year of Councilman Joe Marrine's term.
Marrine, who has served Ward 3 for five years, submitted his resignation from the town board effective January 10. Marrine and his wife, Barbara, will be moving to the Boston area when the school year ends to be near their daughter and family.
"Joe will be sorely missed by the town board, town staff, and his constituents who have come to rely on his calm and considered approach to government," said Town Supervisor Aileen Rohr.
On the town's January 4 agenda, there was a resolution appointing Ward 3 resident Stephen Woodcock to serve the remaining year of Councilman Marrine's term.
In addition to representing the residents in his ward, Marrine was liaison to the recreation department, served as the compliance officer to the town, and was a member and chairman of the town's audit committee.
"My time on the board was a very good experience. I had a great team to work with," Marrine said, adding that Woodcock is a "great guy" and a "community person."
"I feel fully confident he'll do great there," Marrine added.
Woodcock has worked for Adams Fairacre Farms for a decade, serving the last eight years as general manager for Adams Landscaping. In 2013, he was appointed as a Hyde Park Recreation Commissioner and during his tenure has worked to improve the quality of parks for community usage and enjoyment.
He resides in Hyde Park with his wife, Teresa Gasparini, and daughter, Grace. He and his wife run a non-profit arts organization in town, The New Deal Creative Arts Center. Woodcock will be resigning from his position on the rec commission to serve as the Ward 3 Councilperson, according to Rohr.
"I feel honored that I was chosen to take on this new role following Joe Marrine, and I am ready to get to work," Woodcock said. "As I 'learn the ropes' in this position, my goal is to support my fellow board members in the common plan to improve our town as it continues to grow as an appealing and sought-after town for people to live, work, and visit."
"The town board and I are looking forward to working alongside Stephen to make Hyde Park an even better town to live, work, play, and do business in," said Ward 4 Councilman Ken Schneider.
Woodcock added that he takes this position "very seriously."
"I am ready to roll up my sleeves and hit the ground running and feel really lucky that I get to serve alongside seasoned, dedicated and passionate town board members. I am available to the residents of my ward for anything they may need help with, if they have concerns to express, or just a simple 'Hi!' Hyde Park is my home."
Facebook Comments