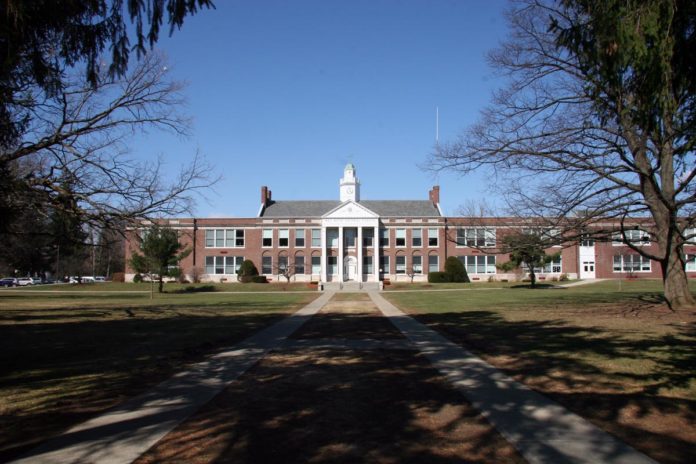 More than ever, I worry about our state. The impending tax cap is the perfect example of a state system designed to be at odds with itself. Let me explain.
Teachers' salaries (not benefits) account for approximately $15 million in Red Hook's school budget. The Triborough Amendment of the Taylor Law requires that the majority of teachers continue to receive incremental salary increases representing about 2.1% expenditure growth year over year. In January, a Fact-Finder from New York State's Public Employees Relations Bureau (a NYS entity) told the Board of Education that a "reasonable settlement" would represent an additional 1.50% – 1.75% increase in salaries (beyond guaranteed 2.1%).
"To put it simply, we would be out of business within a decade without significant mandate relief."
This means that we need to raise about $577,500 in new revenue. In an environment of stable state aid (not decreasing aid like we are experiencing), this amount represents increase of 2.13% to the local tax levy. This number already exceeds a 2% tax cap and we haven't even talked about the other two hundred employees, mandated contributions to the retirement systems, health insurance increases, changes in utility/gas costs, etc.
And, isn't it sad that we haven't even started talking about supplies and materials to support classroom instruction? At the end of the day, we generally experience expenditure increases hovering in the 4%-6% range. Over the last two years, we have experienced decreasing state aid that shifts another 4%-6% to the local tax levy making the total increased cost of doing the same things about 8%-12% per year.
So what would it take to reduce these structural increases to the 2% tax cap? It would take between $1.2 million and $1.8 million in staffing/program reductions. To put this into an understandable context, that amount represents 15-23 teaching positions in 2012-2013. While we can weather some of the first year with additional application of fund balance, we will be talking about the wholesale elimination of non-mandated programs (e.g., kindergarten, athletics, arts, AP/IB, etc.).
To put it simply, we would be out of business within a decade without significant mandate relief.
So what is the end game? If the politicians are trying to get union concessions and/or flexibility, they are doing so at the expense of a generation of students. If the politicians want to cap something, it should be the political rhetoric that only distracts from their own unwillingness to tackle any substantive issue in Albany. Why break the system through a tax cap and in the process take away opportunities for children? Why not just make legislative changes that give the Superintendents and Boards of Education the necessary flexibility to adapt to financial circumstances?
The answer is simple: political survival. It is easier for Albany politicians to let Superintendents and Boards of Education dismantle good things for children than to tackle the real issue of unfunded mandates that brought us to this point.
Facebook Comments