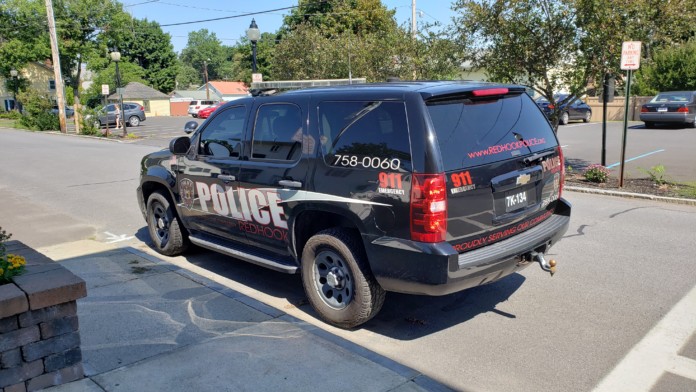 29, a resident of Rhinebeck, was arrested on Jan. 21, 2020 at his residence in Rhinebeck after a high-speed chase starting in the Village of Red Hook, according to a Red Hook Police report.
At approximately 10:45 pm, a Red Hook Police Officer observed an erratically moving vehicle traveling southbound on South Broadway. The officer attempted to stop the vehicle but the driver accelerated and failed to comply. The vehicle attempted to elude police throughout the Village of Red Hook before fleeing southbound on State Route 9 towards Rhinebeck at excessive speeds over 90 MPH.
The driver,

subsequently provided police with a breath test which resulted in a .23% blood alcohol content, nearly three times the legal limit, according to the Red Hook Police report.

was charged with aggravated DWI, drunken driving, unlawfully fleeing a police officer in a motor vehicle and reckless driving, all misdemeanors, as well as numerous traffic infractions. He was processed and released on tickets to appear in Village of Red Hook court at a later date.
Red Hook Police units were assisted by the New York State Police and Dutchess County Sheriffs Office.
Facebook Comments