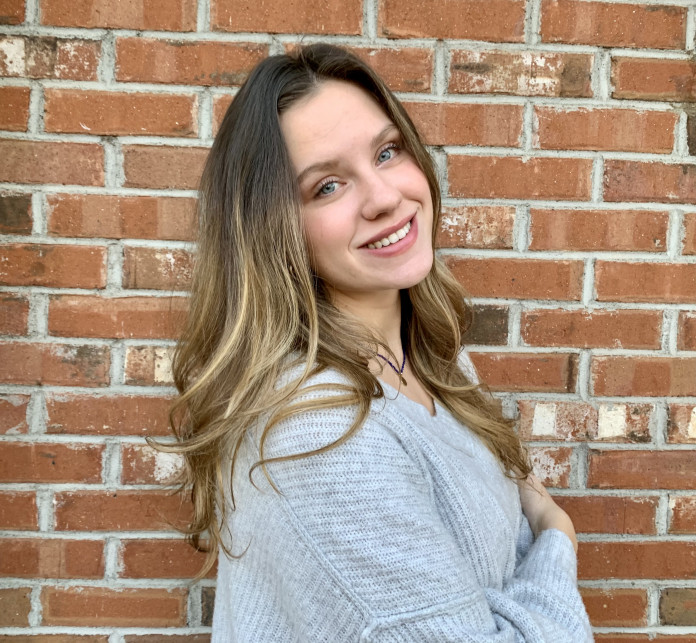 A local student is headed to the United States Naval Academy this summer. Kate Kelly, a senior at Red Hook High School, was inspired by her training as an American Irish step dancer to attend this prestigious academy.
"My training as an American Irish step dancer instilled in me a strong work ethic, devotion, and grit. Dance introduced me to obstacles and the focus needed to overcome them," Kelly said. "In turn, these obstacles taught me perseverance, determination, and resiliency. I attribute my dance training to making me the person I am today and fueling my desire to attend the Naval Academy."
Kelly and her family are residents of Red Hook, where Kelly has attended the Red Hook schools since kindergarten. A current senior at Red Hook High School, she is also a varsity athlete and saxophonist in the band.
"My main focus as a student has been connecting with my school community through student council, mentoring, class of 2021, and varsity club. I hold leadership positions in many of these school programs," Kelly said, adding that she is also the NYS Council on Leadership and Student Activities district representative and national representative for Region 2.
Kelly's application process to USNA included more than 10 interviews, a fitness test, and taking SATs during the COVID-19 pandemic.
Kelly said she received a phone call from Congressman Antonio Delgado in early December that she had been chosen by the Military Service Academy Selection Board to receive a principal nomination to the Naval Academy. She also received a nomination from Senator Kirsten Gillibrand, and subsequently received her official appointment to the Naval Academy on January 1.
"I am committed to devoting my life to service, and USNA seemed to be the perfect place to start this journey. As I started researching college programs during my freshman year of high school, I was in awe of the magnitude and scope of the Naval Academy. I was impressed by the focus on service as well as the emphasis on leadership and character development," Kelly said.
And after attending the summer seminar program and candidate visit weekend at USNA, Kelly said she knew it was the perfect fit. She will be leaving for the Academy at the beginning of July to start Plebe Summer, a rigorous physical and mental training program.
"I was overjoyed when I received my letter of appointment," she added. "I like to say that it was the best Christmas present ever. The Naval Academy was the only school I applied to as I couldn't imagine continuing my education in any other way."
Kelly was recognized at a recent Board of Education meeting by Red Hook Superintendent of Schools Janet Warden.
"We are completely honored to have a student that is able to attend such a prestigious school," Warden said, attributing Kelly's success to her hard work, character, ability to care for other people, and her courage. "It's going to be such a great journey…I foresee you as a strong woman in leadership one day that will come back and really share your journey with the community."
Warden added that the U.S. Naval Academy has an 8.5 percent acceptance rate.
Kelly said her achievements wouldn't be possible without the dedication and support of the teachers of Red Hook.
Facebook Comments