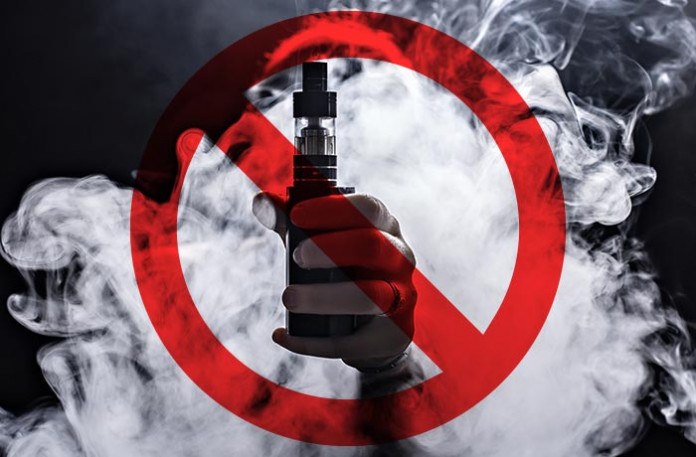 Red Hook Town Board members voted unanimously to prohibit smoking and vaping on all public properties during their virtual board meeting on Jan. 21 expanding a policy that was adopted back in 2013.
The eight-year-old policy declared certain outdoor locations, such as picnic and sports areas, playgrounds and parking lots, to be tobacco-free zones.
The policy now covers all town-owned-and-operated facilities such as the town hall, the town court, and the national historic landmark, St. Margaret's, which was not yet established when the first policy was enacted.
HealthAlliance of the Hudson Valley's Tobacco Free Action Communities program has provided Red Hook with signs to display the new rules.
Town Supervisor Robert McKeon explained that when the smoking ban was created in 2013, vaping was not yet considered a health issue.
"We want to clearly mention vaping because that is becoming an issue," said McKeon. "We've had many instances of vaping at our recreation park."
Councilman Bill Hamel expressed his concern that there are no consequences for residents that don't comply with the new rules set in the policy.
"When you're talking about public issues and public health, when there are people who are deathly allergic to cigarette smoke and nicotine exhaust, it seems to me that we have to have a table of penalties starting with a verbal [warning] to then the ability to cite somebody with a summons," said Hamel.
A local law would be required to impose any sanctions and the board said they may consider a local law in the future. 
Facebook Comments