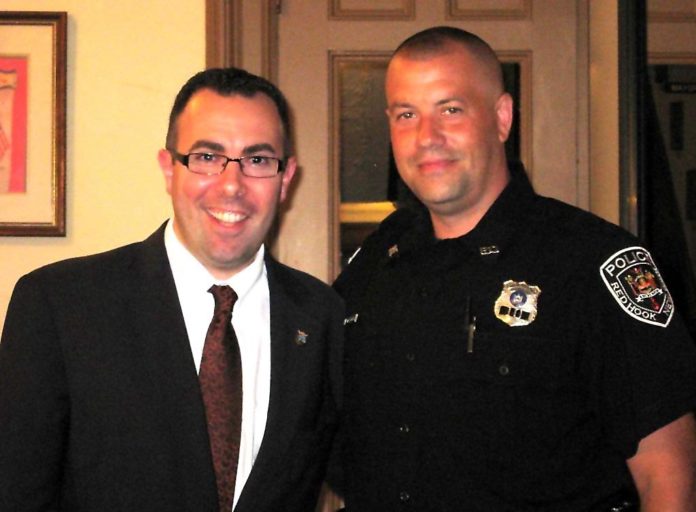 Mayor Bryan F. Cranna presented a commendation to Red Hook Police Officer Michael Plass on behalf of the Village of Tivoli at its June 15th board meeting.
Officer Plass received the commendation for his efforts in assisting a Tivoli resident that
was in a distressful situation and ultimately jumped from the Kidd Lane Bridge outside
the Village of Tivoli last week.
Police Officer Plass saw the individual jump from the bridge and immediately rushed to
the stream bed below to assist the individual. The bridge was 40 feet high in the air and
the individual was face down in rushing water.
"Your police instinct and keen sense of urgency prevented a bad situation from becoming
worse. There's no doubt about it, you saved his life, and made us all proud", said Mayor
Cranna.
Facebook Comments