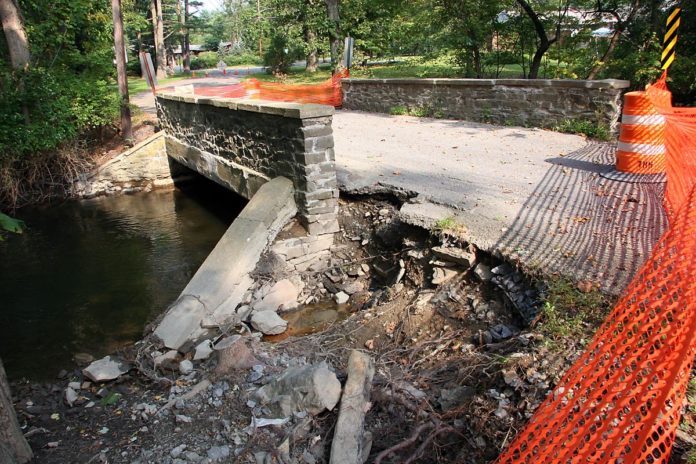 The stone bridge was undergoing inspections on Wednesday morning to determine the extent of the damage and what, if anything, will be required to reopen it.
The ground under the road leading to the bridge was significantly undermined in one area with some of the pavement cracked and missing.
"I will have a plan of action, but not necessarily an accurate time-line, sometime this week," emailed Highway Superintendent Theresa Burke.
Facebook Comments