The Red Hook Raiders aced the Pine Plains Bombers 62-41 at the Northern Dutchess Coaches vs. Cancer Classic held at Bard College's Stevenson Gymnasium.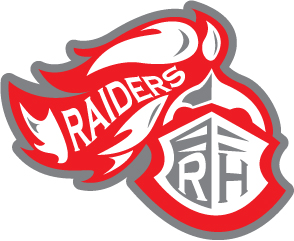 Friday night, the Raiders dropped a heartbreaker to lowly FDR. Presidents backers chanted "No MHALs" as the Raiders took it to the locker room. And had Red Hook dropped Saturday night's game against an undefeated Bombers squad, they may not have clinched the Mid Hudson Athletic League division championship for the twelfth consecutive season.
Rod Chando and his Red Hook squad would not let that happen.
The Raiders dominated the first quarter in front of a packed house, containing a small, yet vocal, Pine Plains contingency. The Bombers, despite being adept at finding space in the lane, couldn't sink anything, and finished the period in a sixteen point hole.
Joe Stortini opened the second with a big three, which was followed soon after by Nolan Parr with another three points from beyond the arc. Red Hook stayed on top of Pine Plains throughout the period, countering the Bombers' superior height with accurate shooting.
After the half, Pine Plains came out fighting and staged a mini-comeback, cutting the Red Hook lead to twelve. That's as close as the Bombers would get to the Raiders. Red Hook pulled away in the third and never looked back.
Red Hook controlled the ball in the fourth, opting to let the clock run out. The Raiders didn't take this as an excuse to take the pedal off the metal, though, and jumped on open scoring opportunities. In the fourth quarter, Red Hook juiced up the crowd with a pair of flying, breakaway lay ins from Joe Stortini and Sean Michitsch, some furious guard play from sparkplug junior Brendan Tator, and 6'4" freshman William Avis seeing minutes as the clock ran out. Avis got an ovation when he stepped onto the hardwood.
Red Hook's leading scorer was senior Joe Stortini who, playing his last regular season game for the Raiders, led all scorers with 21 points. Pine Plains captain Rob Lamont led his team with 14.
Division champion Red Hook will play Marlboro on Wednesday the 15th at Ulster Community College in a MHAL Championship semifinal game.
Facebook Comments