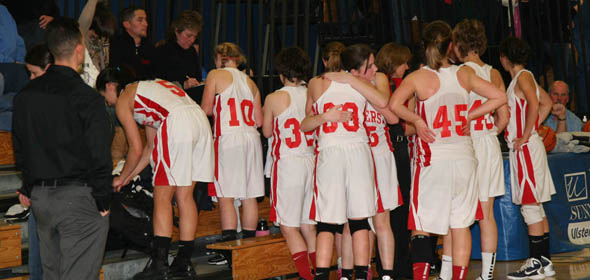 The Lady Raiders were defeated for the MHAL Championship Friday night by John A. Coleman Catholic, 57-45. The Raiders found themselves down multiple times in the game and were able to rally back until the fourth quarter when Coleman pulled ahead for good.
Down 10 points at the half, Red Hook came out hot but were matched almost shot-for-shot by Coleman as they tried to close the gap. Eventually Red Hook pulled within three but Coleman's consistent shooting allowed them to go back up by double digits with 5 minutes to go.
Julianne Wilkinson led the Raiders in scoring with 17 points while Coleman senior Makenzie Burud led all scorers with 24 including 7 from the free throw line.
Facebook Comments